Yad Vashem Expands to Cater for Huge Appetite for Holocaust Understanding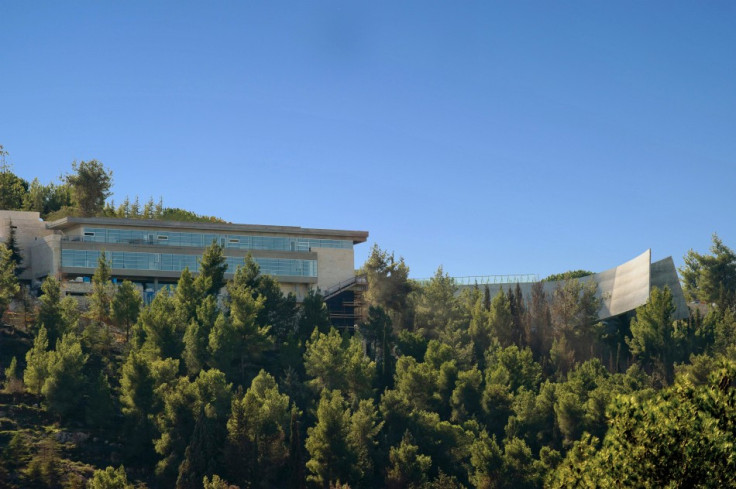 A Holocaust museum and education centre in Jerusalem has opened a new multi-million-dollar wing.
The Yad Vashem Museum unveiled the new $20m (£13m) educational wing for its School of Holocaust Studies, which was built over three years in response to demand for discussion about the history and impact of the Nazi party's "Final Solution" - the genocide of European Jews.
Education minister Gideon Sa'ar cut the ribbon to the new wing on Monday, along with Rabbi Israel Meir Lau, chairman of the Yad Vashem Council, and Canadian foreign minister John Baird.
Financial support for the project was provided by Joseph Gottdenker of the Jewish Foundation of Toronto, along with other trustees. The extension also includes a 330-seat lecture hall, donated by the Edmond J Safra Philharmonic Foundation.
Avner Shalev, chairman of Yad Vashem, said the need for an extension to the museum became apparently after it was overwhelmed by the number of requests that it received for lectures and interest in events.
"We reached a point where we couldn't function as a school on the scale that we wanted," he told International Business Times UK.
"Despite the economic crisis, we managed to fund the project and it is wonderful to see it completed.
"Paradoxically, more than six decades later, it seems that interest in the Holocaust, as well as the desire of educators to learn about the event and acquire the tools for meaningful Holocaust education, is only growing," he added.
"We are seeing more and more of an appetite for education on the subject and more and more third and fourth generation youngsters looking to face the events of their history and understand them.
"The Holocaust remains a subject of fascination for so many reasons, especially the human aspect of those complicated and horrific events, where true evil was seen alongside so many human expressions of struggling and suffering.
"The more that they learn about these things the better prepared to combat this sort of evil of thinking and feeling should such very basic human values be broken as they were.
"It is not just the Nazis themselves whose actions must be considered, but those neighbours and civilians who stood by and saw the attempted total elimination of the Jewish people.
"The Holocaust saw a complete collapse of human values, the basic human right to live and express oneself, all of it collapsed. We have to understand how something like this could ever happen and that is what is so important."
The new wing was designed by Guggenheim-Bloch, the same architectural firm responsible for the original educational block's construction in 1999.
It adds 45,000 square feet of space to the school and includes 11 new classrooms alongside the lecture hall, as well as video conference facilities.
Shalev said it was designed to let in as much light as possible. "We are dealing with the darkest of subjects and it was always important that Yad Vashem was filled with light and nature and views of the forest," he said.
"We are very happy to have such fantastic facilities at our disposal and to continue our work with so many who wish to learn and provide input and discussion," he said.
Yad Vashem has launched an exhibition of portraits by Jewish artists to mark International Holocaust Remembrance Day.
The exhibition, Last Portrait: Painting for Posterity, displays some 200 pictures of Jews by 21 Jewish artists documenting their friends and acquaintances in ghettos and concentration camps during the Holocaust.
The exhibition opened on the eve of International Holocaust Remembrance Day, a UN initiative to commemorate the date that Soviet troops liberated the Nazi death camp Auschwitz.
© Copyright IBTimes 2023. All rights reserved.