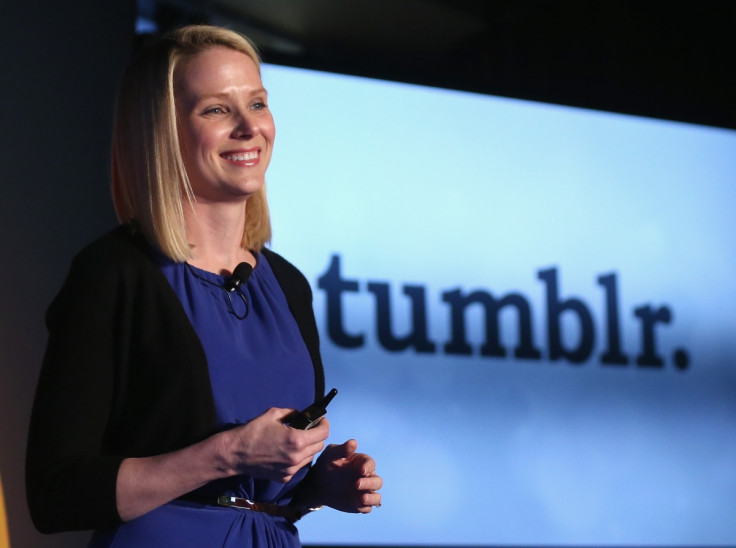 Activist shareholder Starboard Value has launched a "proxy fight" with the ultimate goal of removing the entire board of troubled Yahoo!, it has been revealed.
The Wall Street Journal reported that the hedge fund, an activist shareholder at Yahoo, is set to nominate nine new board members to oust the entire board. The move is adding pressure to chief executive Marissa Mayer, whose four-year tenure has come under harsh criticism.
IBTimes UK has tried to contact Yahoo! and Starboard Value but at the time of publication had not received any replies.
Starboard's new reported pledge comes just two months after it promised to continue its protest at Yahoo! until Marissa Mayer stepped up. Since Mayer took charge of Yahoo!, 12 executives have left the company and since its recent peak in November 2014, its share price has plummeted by a third.
WSJ reported a letter by Starboard shows the shareholder, which holds 0.75% of Yahoo!'s listed shares, has completely lost faith in the tech firm's board. It accused board members of failing to live up to their promises and said they could not be trusted with the positions on the board.
Starboard has protested against the spin-off of Yahoo's stake in booming Chinese e-commerce business AliBaba. It has pledged to turn around or sell the company's core business and if Starboard is to go ahead with these changes, it would be much more likely to succeed.
Yahoo is just one of the previously booming tech businesses that have failed to keep up with new developments. In a time of dominating smartphone use and new media, the tech giant has lagged behind competitors.
Mayer's attempt to boost search software and her focus on video and mobile have failed to yield results. During her tenure, shareholders have become increasingly impatient.