Manchester City midfielder Yaya Toure says he is thrilled that manager Roberto Mancini has signed a five-year deal with the club.
The Ivory Coast midfielder played a pivotal role in City's Premier League title success, scoring twice crucially against Newcastle United on the penultimate day of the season.
City eventually claimed their first league title for 44 years on the final day of the season as they overcame Queens Park Rangers in a thrilling climax to the campaign.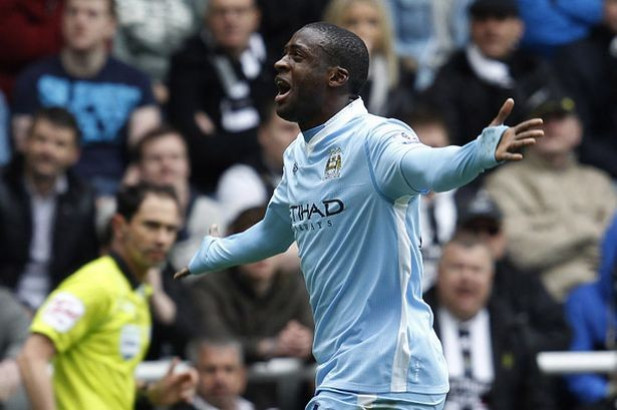 Amid reports he was being lined up to become the new Russia manager, Roberto Mancini signed a five-year extension to his deal at City boss, and Toure is delighted to see the Italian commit.
"I was very happy to hear the news that our manager has signed a new five-year deal," Toure told the club's official website.
"It is important for this club to have stability at all levels, especially after we have just won the title and the FA Cup the season before.
"It means there will be no changes or disruption to what has proved a winning formula and, for the long term, that can only be good for Manchester City.
"Now the manager can continue to build this club and plan for the future - let's not forget Sir Alex Ferguson has been at Manchester United for 25 years and they haven't done too badly over the years.
Such was Toure's impressive form last season that rumours circulated surrounding a potential move back to Barcelona, ahead of the new campaign.
But Toure, who is eyeing more success next season as City continue to build a dynasty at the Etihad Stadium, says he's keen to stay put following Mancini's commitment.
"On a personal level, I'm very happy because I want to win many more trophies with City and the manager has the same mentality as I do - he wants to win everything with this club and so do I," he added.
"Of course, it's not only me - we have a whole squad who are hungry for more success and we are pulling in the same direction."