Yemen: 23 heritage sites destroyed by Saudi airstrikes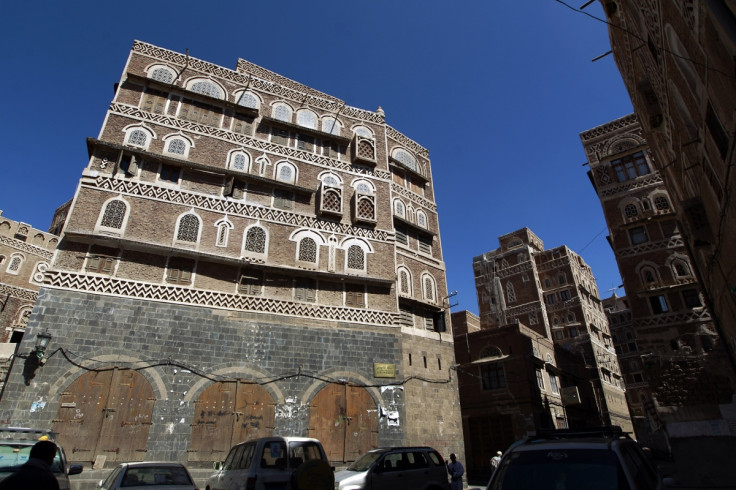 Saudi-led air raids have razed to the ground 23 archaeological landmarks including six ancient cities, six castles, three museums, two mosques, four palaces and several other archaeological sites in the Arab country.
Director of Yemen's General Organisation of Antiquities and Museums Mohannad al-Sayani said that nearly two dozen landmarks and monuments had been severely damaged since the beginning of Riyadh government's airstrikes on Yemen.
Yemen, thought by many to be the historic home of the Queen of Sheba, is an important site in the evolution of man and archaeologists have found traces of prehistoric cultures that abounded in the Red and Arabian Seas 8,000 years ago. These early traders have left behind impressive stone monuments.
There are prehistoric walled hilltop towns and large cities ruled by South Arabia's kingdoms of the first millennium BC. Yemen also has a rich Islamic heritage that includes some of the most ancient mosques in the world, according to Fars News Agency.
The sites were located in the central Yemeni city of Ma'rib, the southern port city of Aden, the southwestern city of Dhale, Sa'adah in northwestern Yemen and the western port city of Hudaydah, as well as the cities of Ta'izz, Shabwa and Hajjah in the south of the country, according to Yemen's official Saba news agency.
Anthropologist and historian Francesco G. Fedele who was a member of the Italian Archaeological Mission to Yemen for ten years said in an interview with The Intercept: "We are dealing here with unnecessary and possibly wanton destruction… by the Saudi Arabian army.
"It is sad that such a conduct by the Saudis is not being condemned and, worse still, is kept under silence by conniving governments particularly in North America," he added.
The historical sites have sustained between 30%-100% of damage as a result of Saudi Arabia's aerial bombardment of its southern neighbour. On 12 June, the historic city of Sana'a, a UNESCO World Heritage site, was bombarded by the Saudis. This city, continuously inhabited for over 2,500 years, contains some of the most beautiful traditional architecture in the world. Folklore has it that the walled city, on a highland plateau more than 7,200 feet above sea level, was founded by Shem, the son of Noah.
The military aggression started on 26 March is allegedly meant to undermine the Houthi Ansarullah movement and reinstate former President Abd Rabbuh Mansour Hadi.
The Yemeni Civil Coalition, which is monitoring the Saudi strikes against Yemen, says nearly 7,500 people have lost their lives and over 16,000 others have been wounded in the raids since late March. However, the UN has put the death toll at 5,700, including 830 women and children.
© Copyright IBTimes 2023. All rights reserved.