Yemen crisis: Over 1,000 civilians dead as UN warns Saudi Arabia, militias and Houthi rebels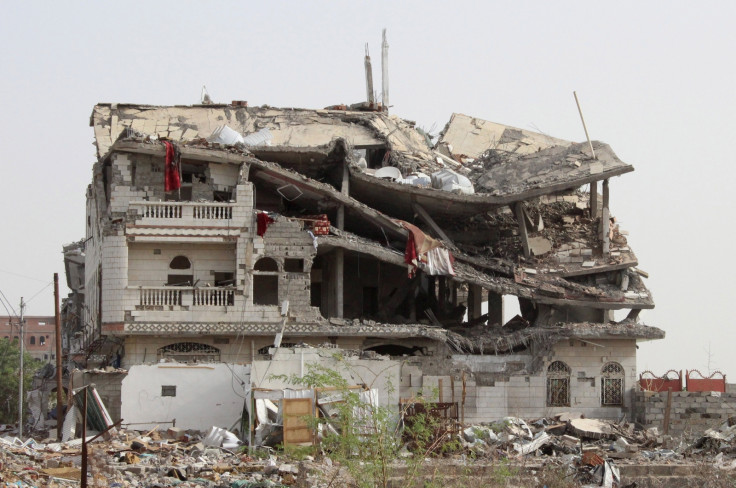 The United Nations has revealed that at least 1,037 civilians have now been killed in Yemen since the end of March.
It has warned Saudi Arabia and its allies – which began a bombing campaign in Yemen eight weeks ago – as well as Houthi rebels and other militia groups to adhere to obligations under international law not to harm civilians.
The Office of the UN High Commissioner for Human Rights (OHCHR) estimates that of the more than 1,000 dead, at least 130 are women and 234 children. A total of 2,453 civilians have been injured.
"There has also been massive destruction of civilian infrastructure, particularly in Aden and Sada'ah," Cécile Pouilly, OHCHR spokesperson told reporters in Geneva.
Saudi Arabia announced an end to Operation Decisive Storm – under which it had pounded Sana'a and Houthi towns and cities in the north with air strikes for over a month – in April.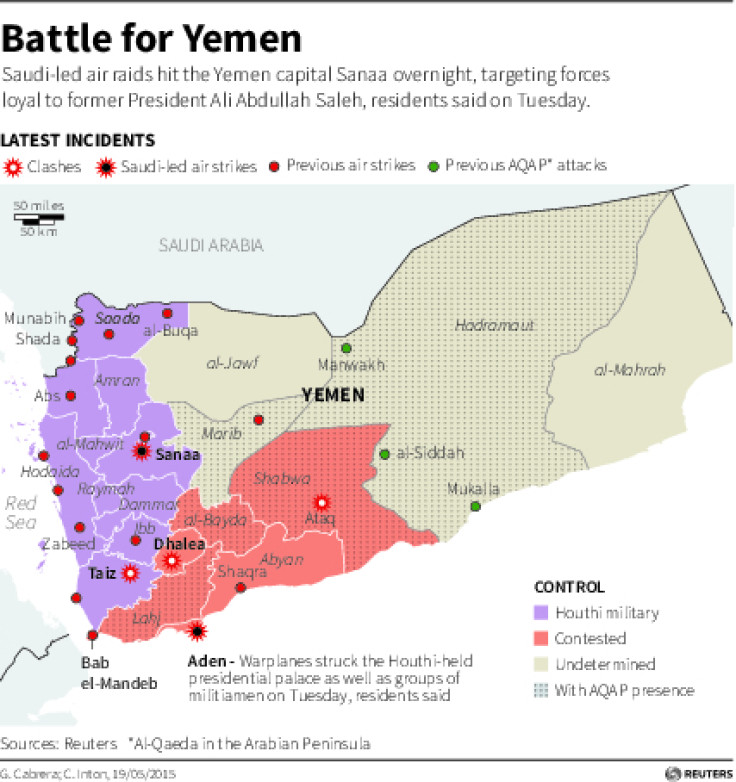 Map showing the latest clashes between the Saudi-led coalition and Houthi militias, and the territorial control in Yemen.
RNGS Reuters
Instead Riyadh launched Operation Renewal of Hope, which aimed to rebuild Yemen and push the Houthi out of Sana'a, and back into their northern heartland.
But the war has continued in earnest, with Houthi making gains in the southern city of Aden and even attacking Saudi border posts in the north.
Saudi airstrikes have continued to pound Yemen in recent weeks, although a five-day humanitarian took place between 12 May and 17 May.
Violence resumed in Yemen this week, with airstrikes in Aden, Ibb, Sada'ah, Dhale, and Sana'a, OHCHR said.
Sada'ah and Sana'a have been most affected by airstrikes while Taiz, Aden and Dhale have seen ground fighting, it added.
Pouilly also warned of the impact of prison breaks in Yemen, which so far has seen 4,000 inmates flee and several killed or injured.
UN Secretary General Ban Ki-moon has called for all sides to take seriously planned negotiation in Geneva and called for a halt in fighting as a first step towards a permanent ceasefire.
The violence has created a political vacuum in Yemen that extremist groups such as Al Qaeda in the Arabia Peninsula (AQAP) and Islamic State (formerly known as Isis) have been quick to fill.
On Friday, a suicide bombing at a mosque in Sana'a injured over a dozen of worshippers and was claimed by IS.
© Copyright IBTimes 2023. All rights reserved.