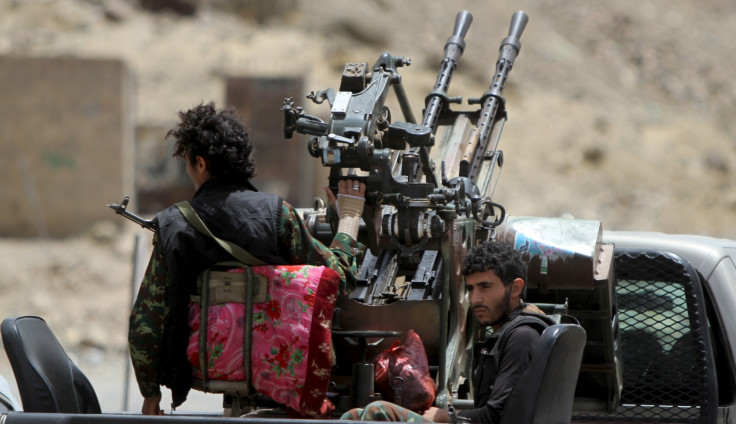 Saudi Foreign Minister Adel al-Jubeir has announced a humanitarian ceasefire in Yemen to begin on 12 May at 11pm, contingent on Houthis accepting to lay down their arms.
The five-day truce was announced in Paris at a joint press conference with US secretary of State John Kerry, who added that the ceasefire "is not peace" and parties need to find political solution to end conflict. Jubeir said he hoped Houthis "will come to their senses" and accept the truce.
The announcement came as the Saudi-led coalition dropped leaflets warning residents in the Shi'ite rebels' stronghold of Saada to leave, as aerial bombings will intensify in the whole city.
The spokesman for the coalition, Brig Gen Ahmad Assiri, said Yemenis were being advised to stay away from Saada for their own safety. "Our work now is reaching those [Houthis] who planned these attacks and who are hiding in Saada, and the places where the militias are," Assiri told Saudi TV.
"Our military operation will be longer and harsher, and will go after all Houthi commanders," he added.
According to some reports, Saudi air strikes already destroyed communication and phone system in Saada. The war-ravaged country is on the brink of a catastrophic humanitarian crisis amid the sustained air strikes and heightened street fighting.
Five weeks of aerial raids and blockade by a Saudi-led international coalition have seriously strained the local Yemeni population, which is suffering from shortages of food, water and electricity.
But for tens of thousands of migrants from Eritrea, Ethiopia and Somalia, the situation is even worse, with witnesses complaining they are being left behind by aid organisations overwhelmed by the effort to help the population during the strikes.
Aid organisations still on the ground, such as the International Committee of the Red Cross and Medecins Sans Frontieres, launched an urgent call to the international coalition battling Houthi Shi'ite rebels in the country for a humanitarian pause and unobstructed access after key airports in the capital and the Red Sea port city of Hudaydah have been bombed and are now dysfunctional.