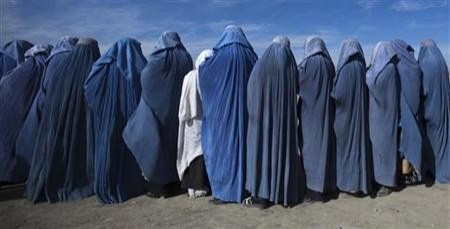 The report, published by the World Economic Forum, assesses 135 countries worldwide on how well resources and opportunities in education, employment, health and political empowerment are divided between male and female citizens.
"A world where women make up less than 20 per cent of the global decision-makers is a world that is missing a huge opportunity for growth and ignoring an untapped reservoir of potential," says Klaus Schwab, Founder and Chairman of the World Economic Forum.
The report suggests that while 85 per cent of countries are improving their gender equality ratios, the situation continues to decline in the rest of the world and most notably in several African and South American countries.
Nordic countries (Iceland, Norway, Finland and Sweden) continue to hold the top places, while the U.K. and the U.S. are ranked in the top 20 at 16 and 17 respectively.
Italy - whose Prime Minister Silvio Berlusconi was earlier this week named in a U.S. State Department report on sex trafficking for his involvement in the exploitation of an underage prostitute- makes a dismal appearance in 74th place, ranking below countries such as Russia (43), Bulgaria (51), Bangladesh (69) and Ghana (70).
"Smaller gender gaps are directly correlated with increased economic competitiveness," says Saadia Zahidi, Senior Director, Head of the World Economic Forum's Women Leaders and Gender Parity Programme and co-author of the report.
"With the world's attention on job creation and economic growth, gender equality is the key to unlocking potential and stimulating economies."
The United Arab Emirates ranks highest in the Arab World at 103, with Saudi Arabia (131) making the greatest improvements over the six years since reports began (though this is hardly surprising considering the limitations on women's rights in the country).
Yemen comes last in the ranking, as it has consistently over the past six years, due to its low level of female political empowerment and lack of domestic female authority.