Yemen: Saudi Arabia and allies responsible for 'disproportionate amount' of civilian deaths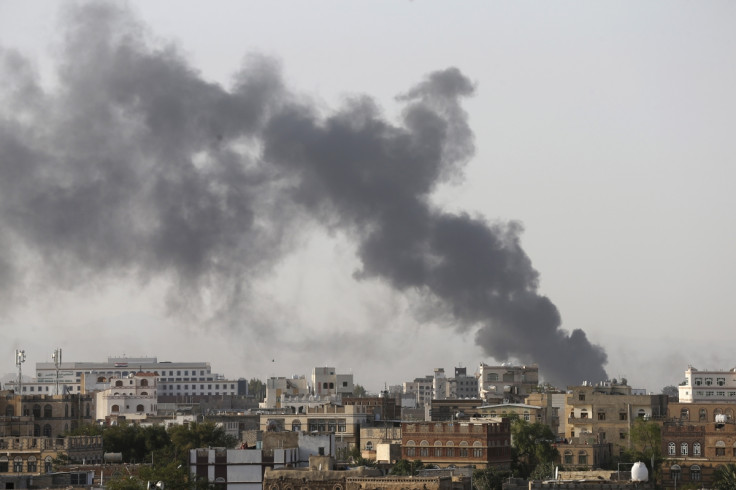 Saudi Arabia and its Arab allies conducting airstrikes in Yemen have been responsible for a "disproportionate amount" of attacks on civilians in the beleaguered country as the coalition battles against Iranian-backed Houthi rebels.
The remarks were made by the UN's human rights chief during rare public session of the UN security council on Yemen on Tuesday (22 December), AP reported. Zeid Raad al-Hussein also said allowing a failed state to develop in Yemen would give radical Sunni groups like al-Qaeda in the Arabian Peninsula and Islamic State (Isis) further opportunity to expand in the region.
The UN has said the war in Yemen has killed at least 5,884 people since the beginning of the Saudi campaign in March.
UN brokered peace deals in Switzerland between the combatants have failed to deliver a lasting ceasefire in Yemen with scores of fighters killed along the Saudi-Yemeni boarder in December. Both sides accuse each other of ceasefire violations and targeting civilians.
Saudi intervened to support the Yemen's internationally-recognised government after the Houthi rebels advanced from northern Yemen and ousted embattled President Hadi, who fled to Saudi Arabia.
As the rebels have fought coalition and loyalist forces, al-Qaeda and Sunni radicals loyal to IS (Daesh) have stepped into the political vacuum, with terrorist attacks on Shia mosques and offensives on major Yemeni cities.
© Copyright IBTimes 2023. All rights reserved.