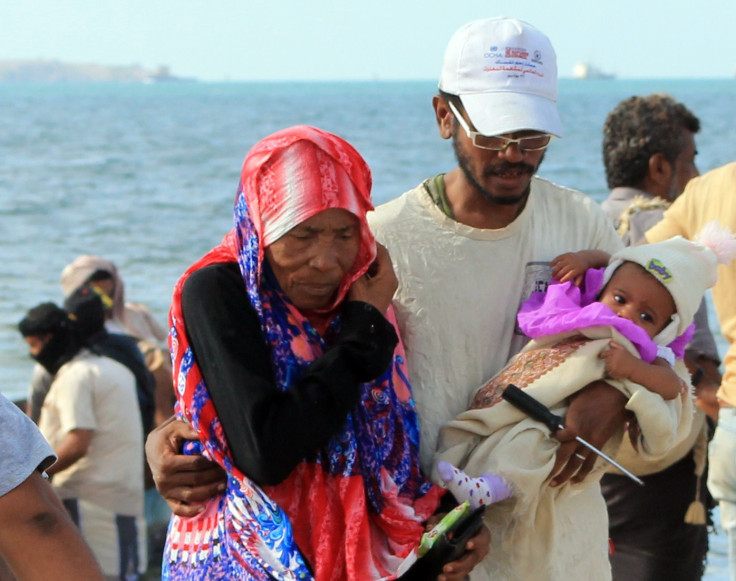 Saudi Arabia has put forward a five-day humanitarian ceasefire proposal in Yemen dependent on the Houthi rebel militia's willingness to accept to lay down their arms, according to foreign minister Adel al-Jubeir.
Jubeir, who was speaking at a press conference in Riyadh with visiting US secretary of state John Kerry, said details are still being worked out. Kerry welcomed the proposal and urged the Shi'ite rebel group to commit to it. He denied that the two allies were talking about sending ground troops into Yemen.
The war-ravaged country is on the brink of a catastrophic humanitarian crisis amid the sustained air strikes and heightened street fighting.
Five weeks of aerial raids and blockade by a Saudi-led international coalition have seriously strained the local Yemeni population, which is suffering from shortages of food, water and electricity. But for tens of thousands of migrants from Eritrea, Ethiopia and Somalia the situation is even worse, with witnesses complaining that they are being left behind by aid organisations overwhelmed by the effort to help the population during the strikes.
Aid organisations that are still on the ground, such as the International Committee of the Red Cross (ICRC) and Medecins Sans Frontieres, launched an urgent call to the international coalition battling Houthi Shi'ite rebels in the country for a humanitarian pause and unobstructed access after key airports in the capital and the Red Sea port city of Hudaydah have been bombed and are now dysfunctional.
They warned that the air strikes blocked delivery of humanitarian assistance and the movement of humanitarian personnel. "Yemen imports 90% of food and medication, especially for the treatment of chronic diseases," Marie Claire Feghali, ICRC staffer in Sana'a told IBTimes UK.
"The country is in extreme water stress and is running out of fuel. The hospitals will shut down soon with no gasoline to operate the electricity generators."
Fuel, which is needed to pump out water, run generators, transportations and telecommunications, has been blocked since the beginning of the Saudi strikes.
Shortage of food means that prices are rocketing and the poor cannot afford to eat. Street battles between popular committees and the Houthi rebels, who took control of Sana'a last autumn causing President Abd Rabbu Mansour Hadi to flee to Saudi Arabia, have erupted in the past weeks, causing people to hole up in their homes for fear of being caught in the crossfire. Others are terrified to even move from their areas due to the presence of snipers.