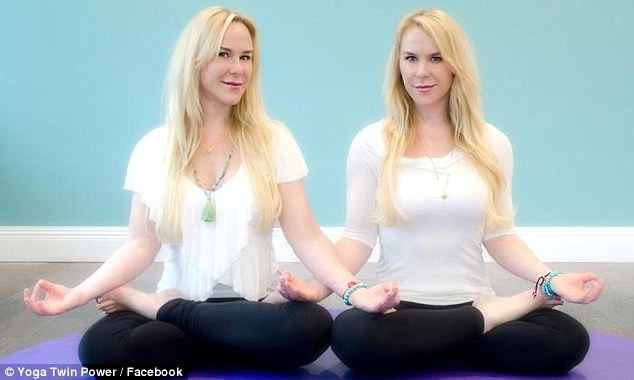 Alexandria Duval was arrested for the murder of her twin sister, Anastasia, who died after their SUV plunged off a 200-foot in Hawaii.
A grand jury indicted Duval for second-degree murder in October. A warrant was issued for her arrest and she was taken into custody on Friday (11 November) after police found her in Albany, New York.
Eyewitnesses reported seeing the two sisters arguing in the SUV, with the passenger pulling the driver's hair, just before the vehicle crashed into the sea along the Hana Highway in East Maui.
Lawrence Lau told KHON2 he saw the two fighting before the SUV drove off the cliff.
"I saw a pair of hands jerking the head, pulling the hair," Lau said. "There were hands pulling her head down like this, and her head was jerking."
According to court documents, on 29 May, the car was travelling at around 50mph, accelerated and made a sharp turn left over the cliff, according to Maui Deputy Prosecuting Attorney Emlyn Higa, after Duval's first arrest.
Police traffic investigators reported there were no signs of braking before the plunge. Anastasia Duval was in the back seat and suffered severe head trauma and bleeding, with police stating that she did not have a pulse.
Alexandria had minor injuries and had to be cut free of the vehicle as her legs were pinned against the driver's steering column. She was arrested and charged with second-degree murder. However, the charges were dismissed due to insufficient evidence and she was released.
"The judge understood the factual and legal circumstances. He got it right. Allison [Alexandria] did not harm the person she was closest to and loved the most in the world," Duval's attorney said at the time in a MailOnline report.
Two months later in August, Duval was arrested for drunk driving in New York, where police said that her blood alcohol level was 0.26, over three times the legal limit.
Police reports state that Duval tried to resist arrest but she was taken into custody to await extradition to Hawaii.
The identical twin sisters had two yoga studios in Florida from 2008-2014. However, the business failed and a reality TV project fell through, leading to them filing for bankruptcy.