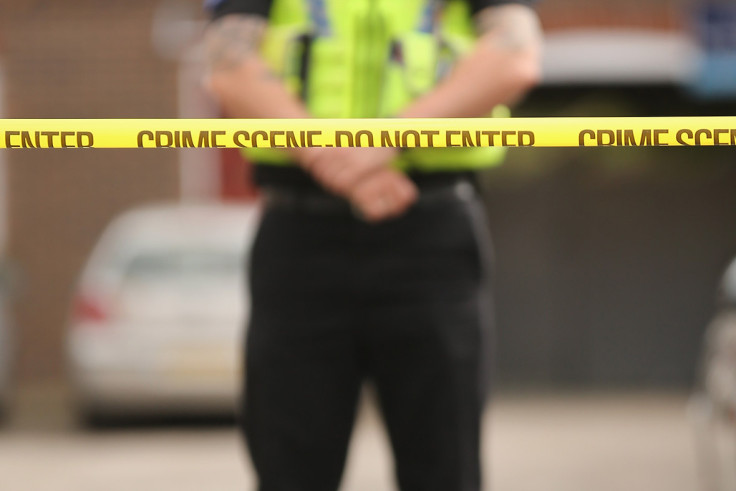 A Florida deputy was formally charged with second-degree murder on Monday 18 June, in the fatal shooting of a 25-year-old father during a road rage incident in Palm Bay. The Brevard County sheriff's deputy, who was off-duty at the time of the incident, was also charged with attempted second-degree murder.
Yousef Hafza, 32, was charged in connection to the 19 June shooting of Clarence Mahogany Howard, a father of three. According to WTSP, Hafza also faces charges of attempted murder of Jose Montanez, who was driving the vehicle Howard was travelling in.
Hafza is on administrative leave without pay and is being held at the Seminole County jail pending a bond hearing, WTSP reported. Sheriff's investigators are also conducting an internal affairs investigation to determine whether he violated any policies.
The sheriff's deputy told investigators that Howard and Montanez were following him and nearly collided with his car on Father's Day.
Reports reveal Hafza stopped on St Johns Heritage Parkway in Palm Bay, exchanged words with the pair and then fired his weapon. Hafza reportedly claimed it was in self-defence.
WTSP reported that records by the Florida Department of Law Enforcement show Hafza never identified himself as a deputy and that Montanez called 911 to report Howard had been shot and his shooter had fled the scene. However, a minute later Hafza called 911 as he drove to his ex-wife's home to report the shooting, claiming the men were trying to get into his vehicle and were at his door.
Investigators said the suspect fired at least six rounds. Bullet casings from those shots reportedly hit the pavement around 50 feet from where Howard was killed. According to Click Orlando, Montanez was not shot during the altercation.
"Cases involving a member of your own agency are best facilitated with complete transparency that ensures public trust while also protecting the integrity of the investigation," Brevard Sheriff Wayne Ivey said in a release after the initial charges on 28 June. "As such, from the very beginning of the incident, I asked FDLE to conduct an independent investigation and present their findings to the state attorney's office for a full review of the facts. Following their review, the state attorney authorised an arrest warrant, which resulted in Yousef Hafza being charged today by FDLE."
Hafza pleaded not guilty to initial charges. A bond hearing is scheduled to take place on 26 July, although no trial date has been set.