Newcastle United manager Alan Pardew has dismissed reports suggesting Barcelona are interested in signing midfielder Yohan Cabaye.
It was understood the Catalan giants were interest in signing the France international for a fee in the region of £8m after a series of assured displays in his first season in the Premier League.
The Toon paid just £4.3m last summer to sign Cabaye from Lille and Pardew says the four-time European Cup winners have made no contact regarding the 26 year old.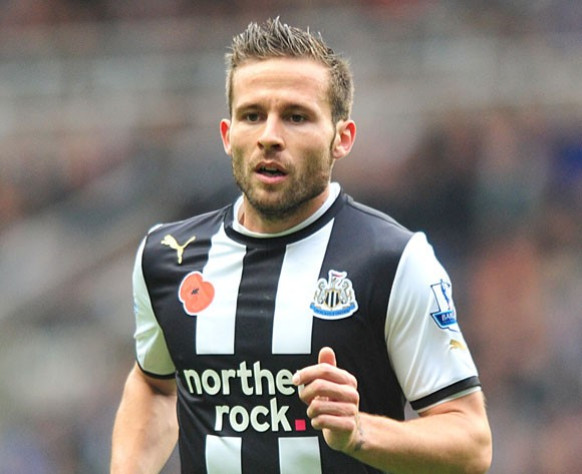 "The interest is purely speculative," Pardew said. "We have had no contact and certainly no offer, and obviously we wouldn't even consider an offer anywhere near that region.
"I really don't think as the manager you can beat yourself up about it because we are what we are, we can't compete with those really big guns," he added.
"If they come and they want to pay - and it's going to be very, very expensive for someone like him. Trust me, he will be inflated - then we have to then go to Plan B, which is to get a replacement.
"It's flattering to us and to Cabaye to be linked with Barcelona."
After filling the role as the Premier League's surprise package last term, Newcastle narrowly missed out on qualification for the Champions League, eventually finishing fifth ahead of European Cup winners Chelsea.
Pardew's side will therefore play Europa league football next term, but the impression many of their squad made in the previous campaign means without qualification for Europe's premier club competition, Newcastle's bargaining position is weakened when bigger clubs come calling.
The likes of Papiss Demba Cisse, Tim Krul and Cheick Tiote all enjoyed impressive seasons Newcastle, which included an away win at Chelsea, and victories at the Sports Direct Arena against Liverpool and Manchester United.
But Pardew concedes that such is the Magpies' inferior size, that rumours surrounding their star names are always likely to rear their ugly head.
"We like to think we are going to deal with stories like that about all our players," Pardew said. "You could say [Papiss] Cisse, Ba, Cheick Tiote, Tim Krul, Cabaye, [Fabricio] Coloccini - we have got some great players here.
"The type of club we are, where we are not in the higher reaches of European football, we haven't got that finance and our players are going to be linked to other clubs."