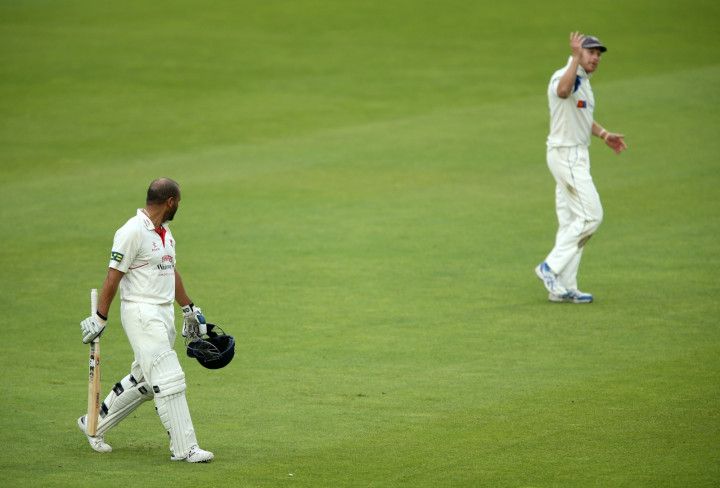 Yorkshire captain Andrew Gale has been charged by the England and Wales Cricket Board with racially abusing Lancashire's Ashwell Prince , according to The Daily Telegraph.
The incident is alleged to have occurred during the third day of the Roses match on 3 September during a heated exchange between the two players.
Prince is alleged to have told Gale to "f**k off back to cover point," before Gale responded by saying "Well you can f**k off back to your own country you Kolpak f****r."
Though Kolpak is a reference to players who are born abroad but eligible to play for domestic sides as non-overseas players, the term could be construed as racist given that Prince is both black and was brought up in South Africa during the Apartheid era.
There is a growing bitterness from domestic-based players within the game towards Kolpak players, who are perceived to be blocking the emergence of young English cricketers. The ECB have attempted to restrict the regulation, which is supported by European Union law.
A hearing is expected to take place next week and Gale faces being charged with a level three or level four offence under the ECB code of conduct, depending on whether the term is deemed to have racist connotations.
Gale was reported by umpires Steve Garrett and Steve O'Shaughnessy for a level two offence which saw him automatically banned for two matches following disciplinary action earlier in the season. He was prohibited from lifting the Division 1 Championship trophy.