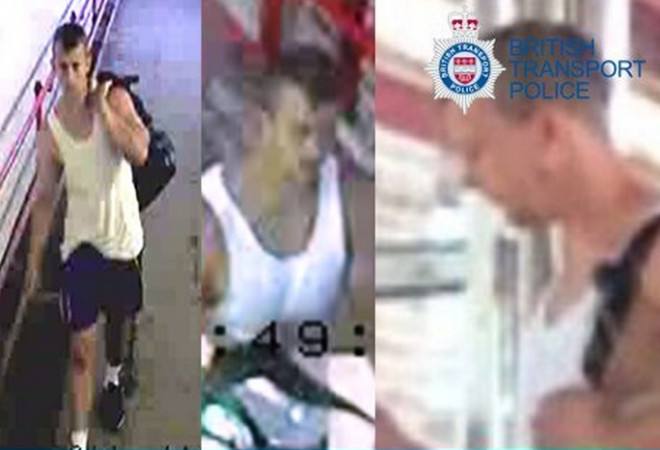 Police are hunting a suspected flasher after two young girls were left shocked by a man who exposed himself on a train platform.
The youngsters aged 12 and 13-years-old were at Wakefield Kirkgate station when a man began fondling his genitals in full view of them, earlier this month.
Dressed in shorts and a white vest, the unknown man then pulled down his shorts and exposed his penis to them.
He quickly walked out of the station after committing the lewd act, while the children rushed to an adult bystander nearby and reported what had happened.
Detective Constable Jacqui Wilson said: "The two girls were understandably very upset by the incident. They did they right thing and phoned for help and we have been providing support to them and their family since."
The town of Wakefield is located south of Leeds in Yorkshire.
Do you regonise the man above? Call British Transport Police with information on 0800 40 50 40.