Yorkshire Ripper Peter Sutcliffe, who killed 13 women and attempted to murder another seven in a five-year reign of terror across northern England, may be moved to a low-security unit operated by The Priory.
Sutcliffe, 68, is reported to have told authorities he no longer hears the "voice of God" he said told him to carry out the attacks between 1975-1980 and has also expressed remorse for his victims, who he mutilated with screwdrivers, hammers and knives.
A tribunal will decide next month (May 2015) whether to authorise the move to the Priory's unit in Berkshire.
Sutcliffe, who now uses his mother's name Coonan, has been at top-security Broadmoor since 1984 when he was diagnosed as suffering from paranoid schizophrenia.
Sutcliffe, who is partially sighted in one eye following attacks by other inmates, is serving a whole-life tariff which means he will never be released.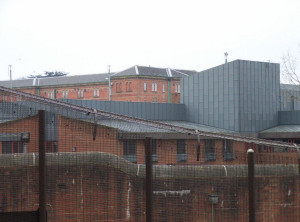 Recently it was reported that Sutcliffe may be going blind in his other eye, as a result of type 2 diabetes brought on by a diet of burgers and chocolate.
He now weighs around 20st and spends his evenings watching TV shows such as The X Factor.
In 2013 he had a hernia and is also thought to have had a heart attack.
Victim's disgust
According to its website, the Priory Thornford Park unit offers "rehabilitation flats with rooms for eight patients to live with greater independence prior to discharge".
Relatives of Sutcliffe's victims were disgusted by the suggestion he may be moved away from Broadmoor.
"He should not be moved at all," the son of Emily Jackson, Neil, told The Sun. "As he's in Broadmoor, he should stay there and they should throw away the key."
Roofer Neil, whose mother was Sutcliffe's second victim when she was killed aged 46 in 1976, said he did not believe suggestions the Ripper felt genuine remorse.
"This just rubs salt into the wounds of families and I believe any remorse he has shown is fake."