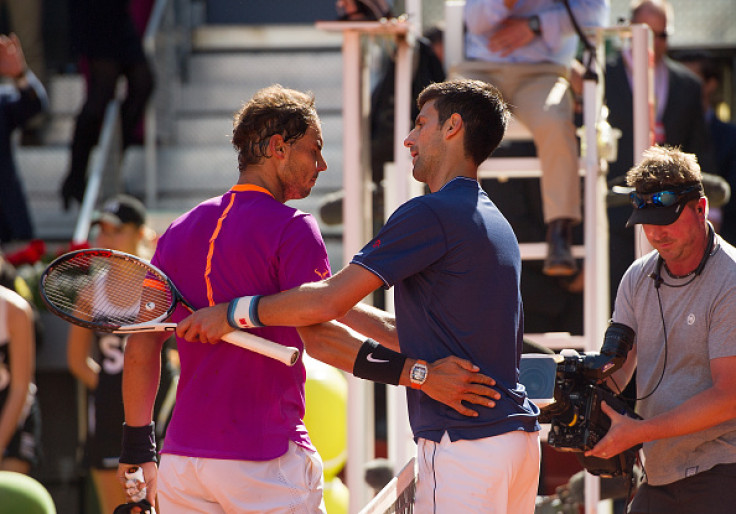 Although Rafael Nadal is the favourite for the French Open, Boris Becker believes Novak Djokovic also has a chance of winning on clay.
The second Grand Slam of the year begins in Paris on 28 May and Nadal is the overwhelming favourite with a clay-court record of 17-1 this year following his wins in Monte-Carlo, Barcelona and Madrid.
However, despite a poor year for Djokovic so far, Becker still rates his chances at Roland Garros as the only player capable of stopping the Spaniard from grabbing his 10th French Open title.
"[Nadal] is the favourite but I would include Novak as well," Becker said, as quoted on The Guardian. "I thought he [Djokovic] showed signs of last year's form in Rome. Behind them I think there is a group of young players – [Alexander] Zverev, [Dominic] Thiem."
Djokovic most recently lost to Alexander Zverev in the final of the Italian Open, but his performances in the event were perhaps his best of the year since winning the Qatar Open in January. And, with a new coach in Andre Agassi, the Serbian ace is hoping to get his form back on track as he strives to return to the top of the rankings.
Becker, who was previously a coach to Djokovic, revealed that the appointment of Agassi was "a good choice"; however, questions if their brief stint together before the French Open will be enough.
"When I first was asked to work for Novak [in 2013], the original idea was the grand slams only, and I said: 'I don't think that is possible. I have to see you more than just a couple of days before grand slams to know where you are. I have to know the ups and downs and really get to know you in lesser tournaments'," Becker explained.
"So I told him: 'If I am going to do that, I have to be with you more.'"