You'll soon be able to send money to your friends directly from Facebook Messenger
Facebook has been authorised to bring its peer-to-peer payments solution to Messenger in Europe.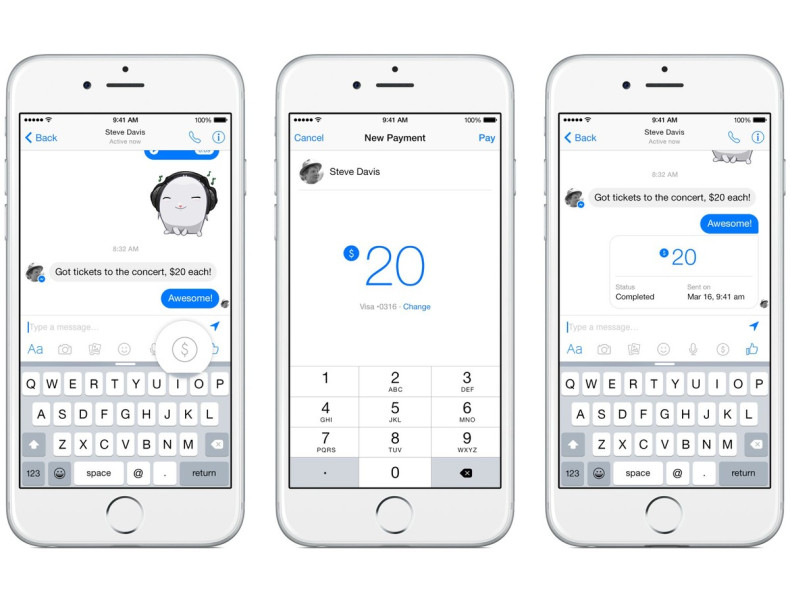 Facebook is one step closer to launching its digital payment system in Europe after being granted an e-money licence by the Central Bank of Ireland. The licence allows Facebook to integrate peer-to-peer payments into its Messenger platform much as it has done in the US, where users can send each other cash directly from the mobile app.
Facebook's digital payments solution is built directly into its messaging app and lets users transfer money to one another using a connected Visa or Mastercard debit card. An entry on the Central Bank of Ireland's register revealed that the company was recently granted authorisation for payment services in Europe, specifically relating to an e-money service allowing for credit transfers, issuing and acquiring payment transactions and cross-country payments.
Facebook later confirmed to TechCrunch that it was planning to launch its peer-to-peer payments service in Europe. "The licence enables us to roll out products like charitable donations on Facebook or peer-to-peer payments via Messenger in Europe, as we have in the US," the company said in a statement.
"The licence authorises FBPIL [Facebook Payments International Ltd] to issue donations from Facebook users to charities registered in the European Economic Area (EEA) only; and peer-to-peer payments, within the EEA."
There's no indication as to whether Facebook will eventually expand the functionality of its payments solution, although previous reports suggest the company may be planning to join the likes of Samsung, Android and Apple Pay with a service that could authorise credit card transactions in retail stores.
Source code dug up from Facebook Messenger in March this year refers to the ability to "pay directly in Messenger when you pick up the item" and "pay in person" using the app. This is thought to be separate from the money-sending feature that allows users to send each other money directly from the app.