Young British Jihadist in Syria speaks about life on the frontline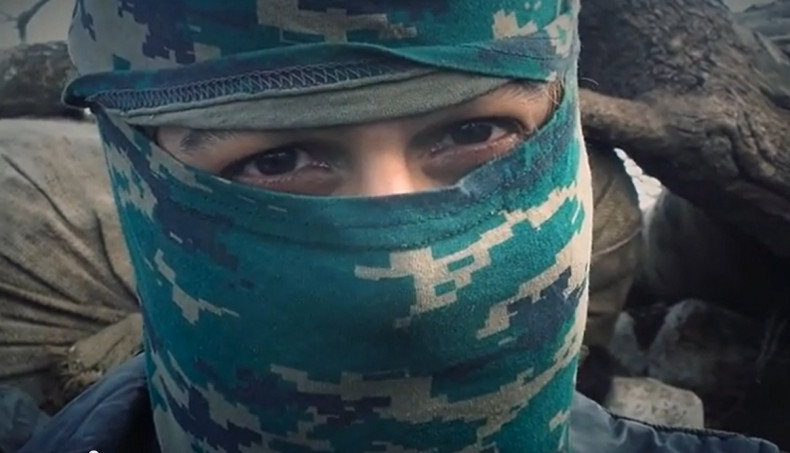 A new video has appeared online apparently showing a young British Jihadist in Syria speaking to the camera about life on the frontline with an unnamed rebel group which he says aren't affiliated to Isis.
In the video, titled "A Moment in Ribaat (standing guard in the way of Allah"), the young man - who has a southeast accent - talks about why he is in one of the most dangerous countries in the world.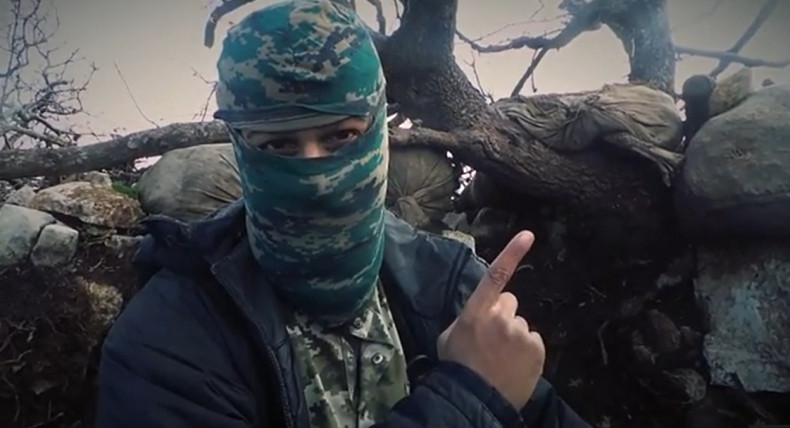 "Just sitting here in Ribaat, defending Muslim blood," he says. "As you can see, it's not the best of conditions. It's a foggy, cold day, and the enemy's quite close, and you can hear their shots coming in - heavy machinery firing just like that."
At this point we hear what sounds like gunfire and the young man points. Mostly the Jihadist speaks English in a calm voice, occasionally slipping into what sounds like Arabic.
"It is an honour to be here defending the Muslim blood. Conditions aren't great - all the mud, toilet - you have to go natural, but..." (he then speaks in Arabic).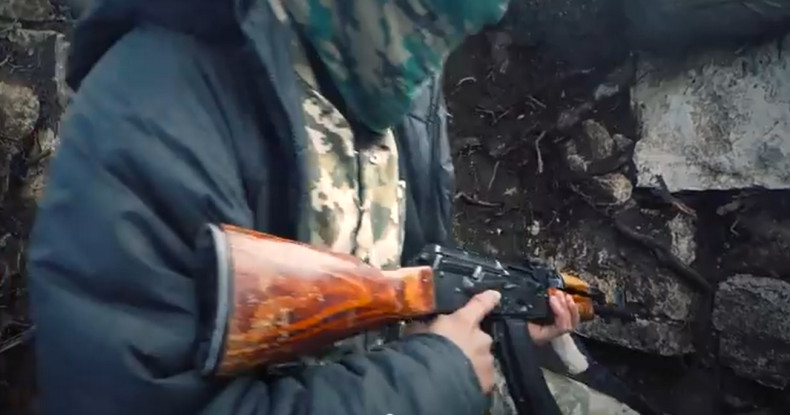 The dangers of life on the frontline become all too apparent as the young man picks up what appears to be an old-fashioned rifle and peeks over a barricade of sandbags and branches before sitting down again.
"From time to time you have to keep peering up but the problem is if you stick your head up for too long a sniper can take your head off."
As he says this, the Jihadist speaks in a very calm, matter-of-fact manner.
"Of course, we all want Shahid (martyrdom) but you can't be reckless about these things, if it comes it comes but the priority of the Muhajid (holy warrior) is to protect his life, to stand guard whilst the villages and towns in that direction (here he points back) live their ordinary lives. We are here, the front line, the muhajideen."
He then speaks in Arabic and the video ends.
On his YouTube account, "Brit in Shaam", the young man writes:
"Asalamu'laykum [peace be upon you];
This is your brother reporting to you from the blessed land of Shaam [Syria].
Following the way of the ulema [scholars of Muslim religious law] who are the inheritors of our beloved Prophet Muhammad (pbuh)
NOT affiliated to ISIS in any way, shape or form - Alhamdulilaah [thanks be to God].
Stay tuned as I'd would like to share with you the realities of on the ground in Syria in'shaa'Allah
Watch this space
P.S. - Stay humble :)"
Although the young man's identity is not revealed, it seems certain he will be identified from the video. He becomes the latest in a long line of young Britons to make the hazardous trek to Syria. Dozens have died in fighting there and many others have been wounded, but for many young Muslim Britons, going to fight the regime of Assad appears to have become almost a rite of passage.