A pervert has been jailed following a spree of incidents in which he played 'Peeping Tom' on women and girls in public toilets. Haben Mihretab, 20, pleaded guilty to three counts of "observing a person doing a private act" at Wigan and Leigh magistrates.
The Eritrean struck once in a Wigan pub and twice at a train station. On each occasion, he positioned himself in a cubicle in the women's toilets and then peered over into adjacent partitions, catching a glimpse of his victims as they relieved themselves.
During the May incident in the Moon Under The Water pub, Mihretab got set up in the middle of three cubicles, granting him double access as two friends entered the bathroom and used the stalls either side of him.
One of them heard a "rustling" and thought they saw someone looking over the top of the partition. Along with her friend she decided to investigate by looking under the partition to Mihretab's cubicle but could not see anything.
Then – as the spooked friends left the facility – they heard a door unlock and Mihretab walk out while fastening up his trousers, the Blackpool Gazette reported.
The violated woman immediately phoned the police but Mihretab escaped the pub before they arrived.
"I feel really annoyed that this man can do such things to anyone," one of the pair told police. "I don't feel safe using public toilets anymore.
"He should be punished for what he has done. I'm concerned he would progress with his sexual fantasies to something worse," she added.
Despite the close shave, Mihretab's appetite was far from sated. In July and September he made trips to the toilet in Wigan North Western railway station and again took up position in his favourite middle cubicle.
CCTV footage of one of the incidents shows him peering at a girl, still wearing her school uniform
"Whilst there's no complaint or statement from her she seems to be aware something has happened as she crouches down to see what's been going on in that cubicle," Prosecutor Nicola Yeadon said.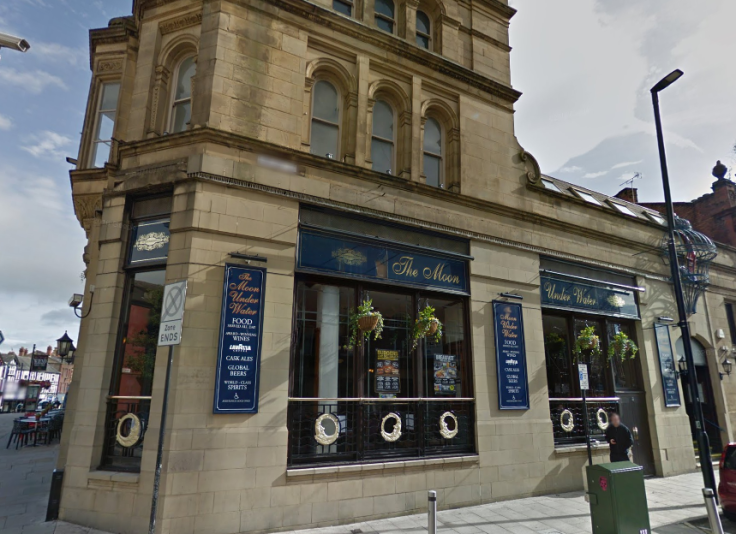 Eventually, Mihretab was tracked down thanks to that very same CCTV footage. He admitted to serial peeping for the sole purpose of his own "sexual gratification".
Defending, Mark Ferguson said: "When I spoke to him he didn't come across as someone who is very nonchalant and dismissive. He said he was embarrassed and felt ashamed and he used the words 'very taboo'.
Mihretab, Enfield Street in Pemberton, was jailed for 24 weeks – eight for each victim – and will have to pay £115 on release. He will also be made to sign the Sex Offenders' Register for seven years.