The Young Pope trailer shows Jude Law challenging the cardinals as the first American pontiff
The trailer for the upcoming television drama was released at the Venice Film Festival.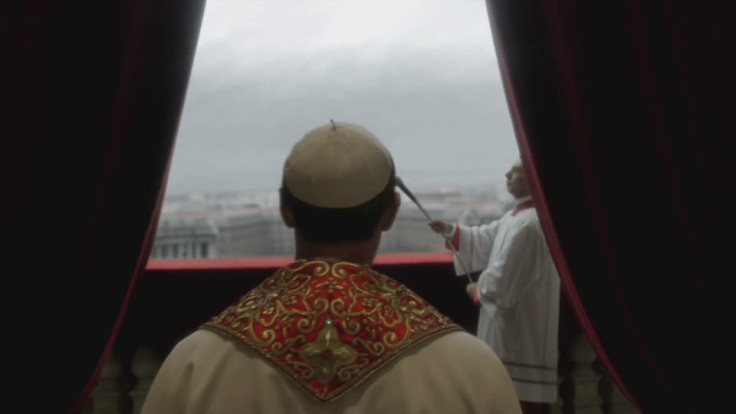 The papacy is not simply a religious position but one embroiled in politics as well, and the upcoming TV drama The Young Pope focuses on the challenges and inner turmoil of the first American to sit on the papal throne.
In the extended trailer, which was released at the Venice Film Festival, Pius XIII played by Jude Law is seen trying to maintain a semblance of authority while dealing with the older cardinals in the Vatican. Meanwhile, he is plagued by demons from his past that he hopes to overcome in his attempt to find God and lead mankind.
"Lenny Belardo, aka Pius XIII, is the first American Pope in history. Young and charming, his election might seem the result of a simple and effective media strategy by the College of Cardinals. But appearances can be deceptive, especially in the place and among the people who have chosen the great mystery of God as the guiding light of their existence," Creator and Director Paolo Sorrentino offered a description of the show.
"That place is the Vatican and those people are the leaders of the Catholic Church. And the most mysterious and contradictory figure of all turns out to be Pius XIII himself. Shrewd and naïve, old-fashioned and yet very modern, doubtful and resolute, ironic, pedantic, hurt and ruthless, Pius XIII tries to walk the long path of human loneliness to find a God for mankind. And for himself," he explained.
In the trailer, we see James Cromwell, who plays Cardinal Michael Spencer, criticise the College of Cardinals' choice of Pius as the new leader of the Catholic Church. "You're just a blue-eyed kid. I was supposed to be pope," he tells the pontiff in one scene.
The choice to bring in someone young and charming may have been a simple and effective media strategy by the College but Pius promises plans of his own. "They chose a pope they didn't know and today they began to understand," he says.
Along with Law and Cromwell, the TV drama cast includes Diane Keaton (Sister Mary), Silvio Orlando (Cardinal Voiello), Scott Shepherd (Cardinal Dussolier), Cécile de France (Sofia), Javier Cámara (Cardinal Gutierrez), Ludivine Sagnier (Esther) and Toni Bertorelli (Cardinal Caltanissetta).
The Young Pope will premiere on 21 October on Sky Atlantic in Italy, Germany and Austria; and on 27 October in UK and Ireland.
Watch the extended trailer below:
© Copyright IBTimes 2023. All rights reserved.