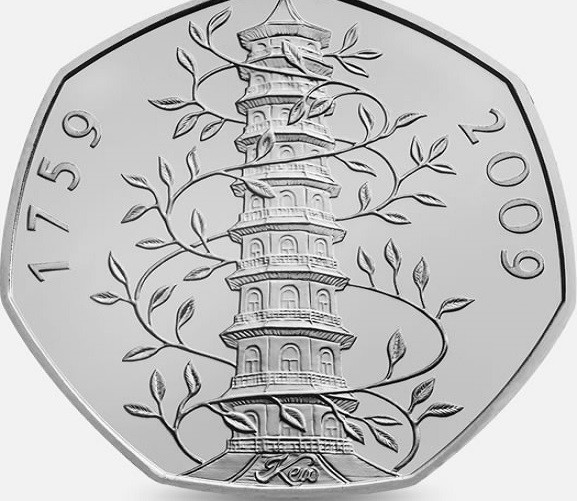 A 50p coin which is in roughly one in every 300 wallets and purses in Britain could be worth more than £100 to its lucky owners. A real-life Jack and the beanstalk tale of quadruple growth.
The silver coin in question was minted only in 2009 to commemorate the 250th anniversary of Kew Botanical Gardens in west London. Designed by Christopher Le Brun, it depicts a pagoda entwined with green on the reverse side.
But because only 210,000 of them were ever minted, it means the humble coin could be the most valuable thing in its owner's pockets. Described as "incredibly rare" by the Royal Mint, the value of the coins has jumped to nearly £120 on auction site eBay.
That was the price demanded for a Kew Gardens 50p by the London Coin Company.
As a result, the coin is expected to become highly sought after as the coin's value becomes known and collectors hoard them.
Shane Bissett, director of commemorative coins at the Royal Mint, said: "Now that people know just how rare this particular coin is we expect them to disappear from circulation fast."
Despite that, the coin retains its value of a mere 50p.
Bissett added: "Whilst we're urging everyone to check their change to see whether they could have one of these exceptional coins in their pockets, we also want to encourage the nation to look more closely at all of the coins we use every day.
"They really are miniature works of art worth looking out for, admiring and collecting - and keeping hold of them is a great way for us to build our own private art galleries."