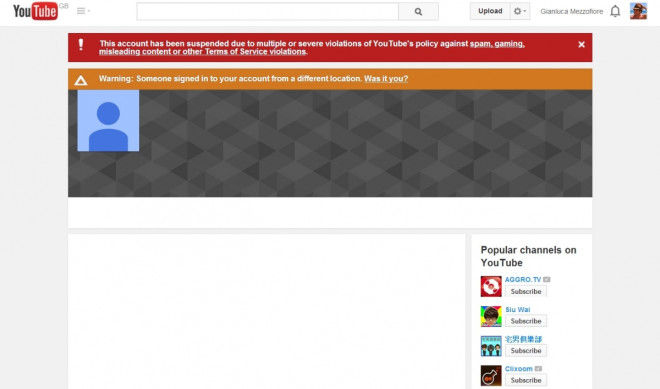 The YouTube channel of state-funded Russia Today news outlet has been suspended due to "multiple or severe violations" of the site's policy one day after the outcome of the Crimea independence referendum.
A statement on the channel's account reads: "This account has been suspended due to multiple or severe violations of YouTube's policy against spam, gaming, misleading content or other Terms of Service violations".
Russia Today said the same thing happened exactly two years ago and "it took several hours to bring RT's YouTube channel back online".
In 2012, the channel was kept offline for about eight hours. YouTube said it was a mistake and apologised for the incident.
"As a world leading news producer on YouTube we value timely information and regret the service fail to the half-million people logging on this morning. We look forward to clearing this up ASAP," said RT's head of social media Ivor Crotty.
Russia Today has been criticised for its passionate bias towards president Putin.
An English-language network aimed at a global audience, RT broadcasts news, documentaries and talk show with a strong pro-Russian stance.
In its coverage of the Crimea invasion, RT repeated the official Kremlin line about troops being local self-defence forces.
Earlier in March, American anchor Liz Wahl, Washington-based correspondent for RT-America, quit on air because of the channel's "whitewashing" coverage of Moscow's military intervention in Crimea.
Last month Russia Today (RT) anchor Abby Martin spoke against Russia's invasion of Crimea during a live broadcast.
UPDATE 14:07 A YouTube spokesperson told IBTimes UK: "This problem was a result of a technical glitch. We fixed the problem and apologise for the inconvenience."
UPDATE: RT's YouTube Channel is back online with no explanation given for its suspension.