YouTube's Evil Cat 'Colonel Meow' Dies - Without Securing World Domination
Colonel Meow, a cat with the longest fur in the world and a YouTube sensation, has sadly passed away.
The two-year-old Himalayan-Persian cross was a YouTube and social media sensation, known for his grumpy frown and mop-like appearance. Colonel Meow stole hearts across the globe with his expressive - generally angry - eyes.
After falling ill last year, he passed away on Wednesday. Fans raised $20,000 to cover his expensive vet bills when his illness was discovered, but it is thought Colonel Meow died of heart failure.
He had his own Facebook page, which had gained 350,000 likes, where Colonel Meow referred to his fans as his "minions". His website and YouTube channel were an instant hit, with his videos being viewed millions of times.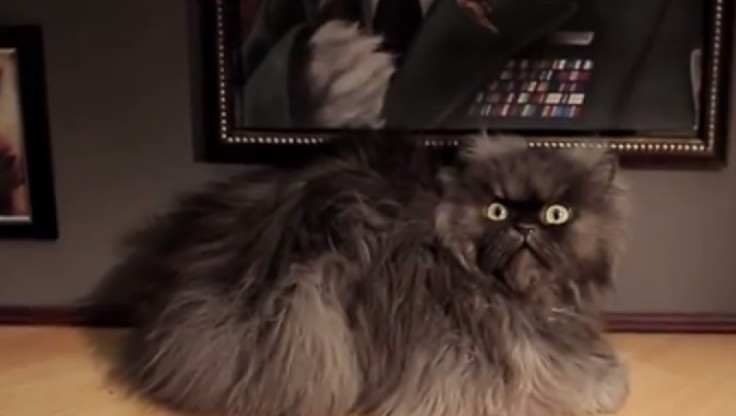 Colonel Meow broke the world record for the longest fur in the world
Reuters
His owner Anne Marie Avey, whom Colonel Meow called his "slave-beast", adopted him after finding the cat on the side of the road in Seattle, Washington.
Avey asked his fans for help when she discovered her cat had become ill.
"Colonel needs YOU. He has been in the hospital and the doctors don't really understand what's wrong with him.
"He has already survived a 50/50 chance surgery, a blood transfusion that they THOUGHT would send him into heart failure and now we need YOU to get him out of the woods.
"Spread that frown and send your recovery and healing vibes ASAP. He told me it was an order."
Before he passed away, he left a note for his followers that read: ""Thank you so much for your understanding minions, your love and support has meant the world to us both-Slave Beast".
Colonel Meow had broken the world record for having the longest fur in the world. his fur measurements were taken by three independent vets, who measured around ten hairs each. His fur was confirmed as 9 inches long.
His unique appearance meant Colonel Meow had to be brushed three times a week.
On the achievement, Avey announced: "We already knew that he was the best cat in the world, but to be recognised in the Guinness World Records book takes it to the next level."
© Copyright IBTimes 2023. All rights reserved.