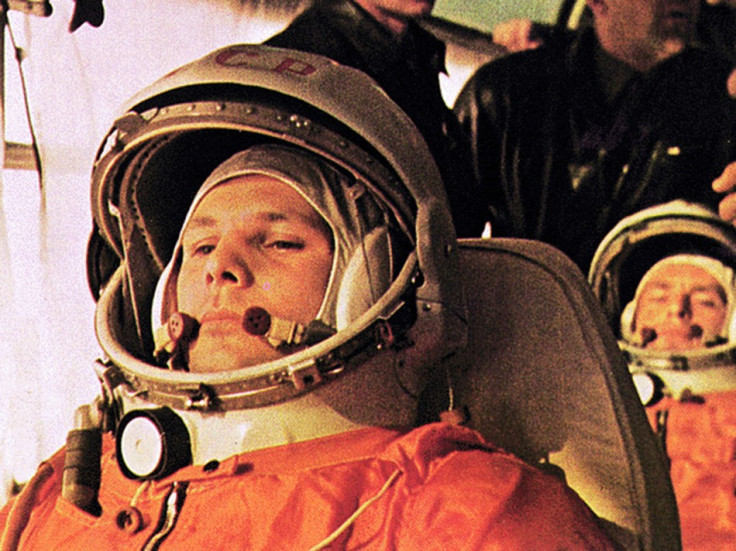 A statue celebrating the 50th anniversary of the first man in space has been unveiled in London. The statue is to celebrate the life and achievements of Yuri Gagarin who died in 1968. Today, London and Moscow are celebrating the fiftieth anniversary of the first man to orbit the globe from Space.
The statue has been unveiled just off the Mall and features the astronaut in his first flight suit standing on a replica globe. When news filtered through to Europe and the U.S. that Yuri Gagarin had orbited the globe it shook the world. The announcement was made on 12 April 1961 and it was confirmed that Gagarin had circled the earth in a spacecraft.
The statue was unveiled by Gagarin's daughter Elena Gagarin and a host of dignitaries were invited to unveiling. The statue itself is 3.5m high and is a copy of the one that stands in Lubertsy - where Gagarin trained. The statue is a present from the Russian Space Agency and will stay in the Mall for twelve months.
Elena Gagarin said: "I am very proud to be unveiling a statue to my father in a city that welcomed him so warmly 50 years ago; and delighted that the spirit of adventure and the imaginative leap into the unknown which his flight exemplified are being honoured by Londoners today," said Gagarin, who is the current director of the Kremlin Museums.
Vitaly Davydov from the Russian Space Agency said: "Gagarin belongs not only to Russia but to all countries and nations, and it's important to us that the statue will be shown in London. Russia and the UK have much in common, not only as allies during World War II, and victory gained through sacrifice - but as nations which have always been eager to travel to the unknown, and to discover new space; Gagarin symbolises this aspiration."
The London statue was given to the British Council and was unveiled by Gagarin's daughter Elena. The statue will stand opposite the statue commentating British explorer Captain James Cook for one year. Gagarin died in a plane crash in 1968 aged 34.