Five men are being questioned by police in Zanzibar in relation to the acid attack on two British charity workers, Katie Gee and Kirstie Trup.
The men were detained in Stone Town, the old part of Zanzibar city where the attack took place.
According to the Telegraph, Mkadam Khamis, regional police commissioner in Zanzibar, said: "There are five people we have, all men, who we are interrogating over this matter this morning.
"They have not yet been arrested. They are cooperating and answering our questions. Later today maybe there will be a development legally."
The men are being questioned at Zanzibar's police headquarters. Gee and Trup were attacked by two men on a moped.
A corrosive substance was thrown at the two women, both 18, as they made their way to a beach restaurant on the Indian Ocean island. Both suffered burns to their hands, chests and faces.
A doctor at the Dar es Salaam hospital in Tanzania, where the women were treated, said the corrosive liquid had been diluted and was not pure acid, saying: "It could have been very bad. What they have is quite mild."
Both Gee and Trup are believed to have run into the sea to wash off the acid after the attack, and that this reduced their burns.
Khamis said: "The doctors said the injuries are relatively minor. There is discoloration but they are not expected to be scarred. They are very lucky in that respect."
They had been in Zanzibar working as volunteers the St Monica nursery school with a charity called Art in Tanzania after completing their A-levels.
Jakaya Kikwete, president of Tanzania, visited Gee and Trup at the hospital they were being treated at and vowed to find those responsible. Zanzibar police have also offered a £4,000 reward for information leading to the capture of the attackers, the BBC reports.
Reports suggest the attack may have been planned, with the girls targeted following an argument with a shopkeeper a few days earlier.
Bashir Ismail, of Art in Tanzania, told the Telegraph: "The two attackers passed by several white tourists in the area and threw acid after getting closer to [the victims] which raises suspicion of a planned attack."
Gee had also been slapped by a Muslim woman two weeks ago because she was singing during Ramadan. Another friend said the pair may have been attacked because they are Jewish.
The women are due to return to the UK at around lunchtime today, after leaving Tanzania on a charted private medical evacuation flight.
Jeremy Gee said his daughter's burns were "beyond imagination", adding: "We are absolutely devastated. The photographs that I have seen are absolutely horrendous.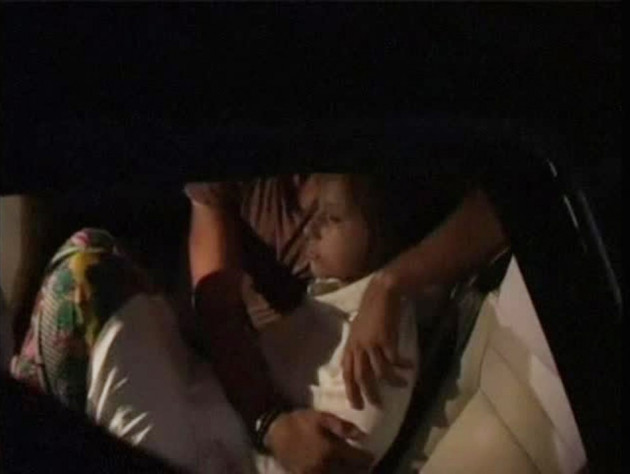 "She is expected to be back later tomorrow morning when she will be rushed to hospital where consultants and surgeons are waiting for the girls to arrive."
Trup's father Marc, a multi-millionaire dental surgeon, told the Daily Mail: "Kirstie was inconsolable. Both girls are very shocked and very frightened."
Trup, from Hampstead, is planning to study history at Bristol University, while Gee, who attended the £5,375-per-term Francis Holland School in Chelsea, is expected to study sociology at Nottingham University.