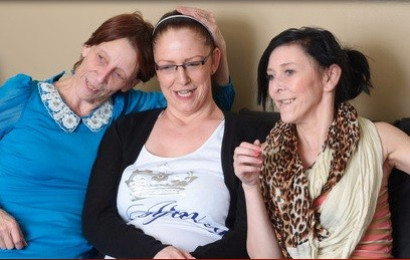 A teenage girl who has a rare condition that makes her look like a pensioner has undergone a facelift so she can be "normal".
Zara Hartshorn is the subject of the Channel 5 documentary Help! I'm 16 But I Look 60 and the film shows how the condition has affected her life up till and how she decides to undergo cosmetic surgery, despite the huge risks.
Hartshorn was thought to suffer from a rare genetic disorder called lipodystrophy, a condition she inherited from her mother Tracey.
Lipodystrophy causes fat calls beneath the skin to vanish, leaving it wrinkled and making both mother and daughter appear much older than they actually are.
It also has potentially deadly side effects, including diabetes and blocked arteries, which increase the risk of strokes, heart attacks and cirrhosis of the liver.
Hartshorn was punched and kicked in school because of her appearance. She said: "I don't like meeting new people. Sometimes I do think 'I wonder what it would be like to be normal'."
She added: "Mum explained that I had an illness like she did, but that I was beautiful and shouldn't pay any attention to what anyone said.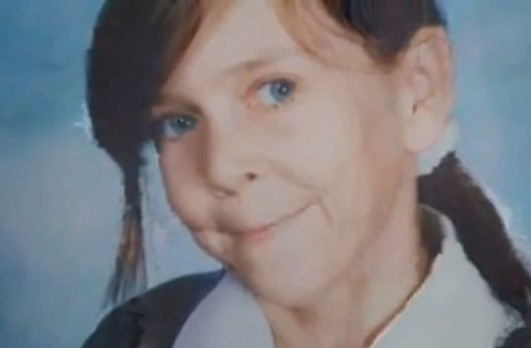 "The bullying was worst between the ages of eight and 10. Kids used to call me monkey and granny and I was even beaten up just because of how I looked. It got so bad I stopped going for a while."
Together with her mother and 17-year-old sister Chloe, who does not have the condition, she travels to Texas to meet plastic surgeon Robert Ersek: "She has beautiful smooth skin, there's just too much of it," he explains.
Hartshorn's mother, however, travels to meet specialist Abhimanyu Garg to discuss her diagnosis, where it is revealed that neither of the women are suffering from lipodystrophy, but instead of cutis laxa, an incurable condition that has other serious implications.
Cutis laxa causes the skin to become inelastic and hang loosely in folds. It affects the lungs, heart, intestines, arteries and can caused hernias and outpouching of the bladder, where some of the lining of the bladder is forced out.
She still went ahead with plastic surgery. Afterwards Hartshorn said: "I don't feel like people are staring at me when I walk down the street anymore. I finally feel like a teenager. I've carried some hurtful comments with me all my life but now I feel ready to leave the past behind and forgive and forget.
"When I saw myself in the mirror after the bandages all came off it was mixture of surprise and happiness. I used to hate my nose, but now I love it. I feel much more confident and just happier in general."
Help! I'm 16 But I Look 60 is on Channel 5 at 9pm on Thursday June 26.