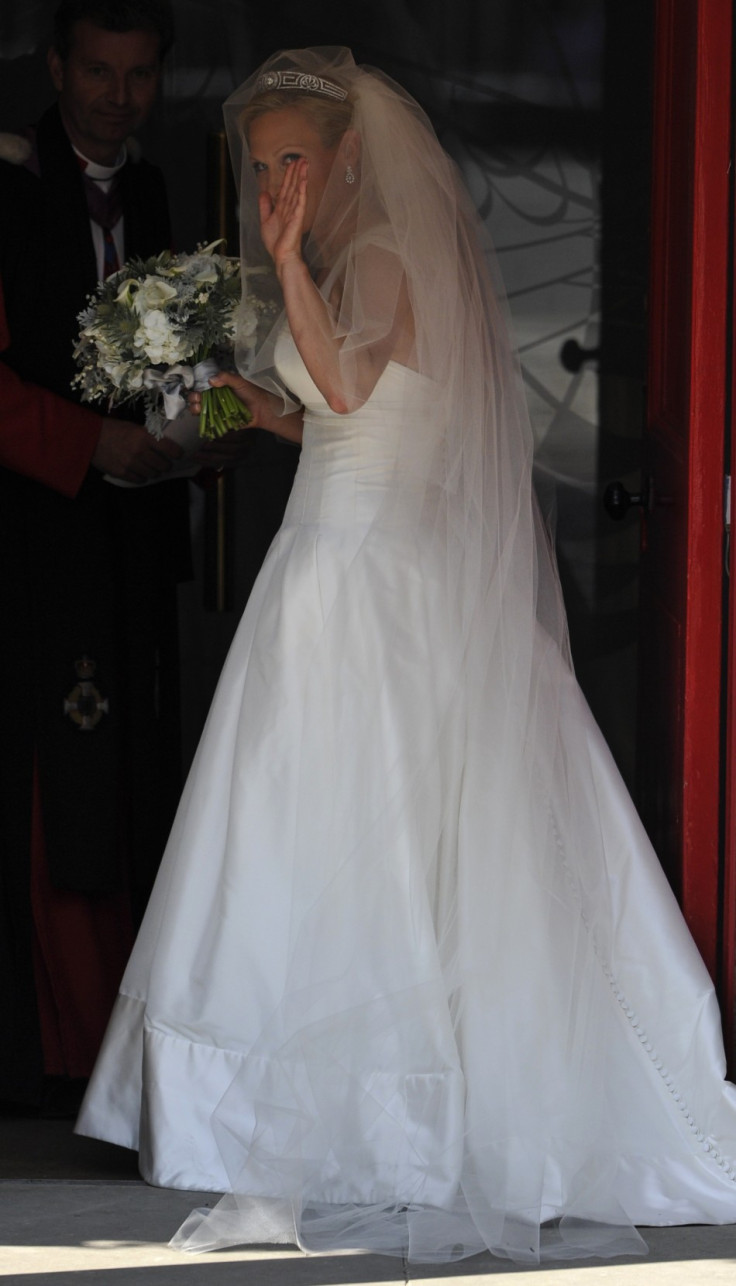 The next eagerly awaited Royal Wedding took place this weekend, that of Zara Phillips and Mike Tindall, which reportedly turned out to be one heck of a party.
After a night of hard-drinking revelry with their wedding guests, Mike Tindall and his royal bride Zara Phillips did not arrive back at their suite in the Palace of Holyroodhouse until 2pm yesterday, according to the Daily Mail.
At the post-ceremony reception, held at the 12th Century palace, guests were reported to have knocked back ice-cold shots from a vodka fountain while morning-suited revellers nipped out for takeaway chips in the early hours according to the Daily Mail.
One royal source said: 'It was just a family knees-up. Your archetypal wedding, really. Except with a lot of royals and rugby players. And a lot of drinking. In fact make that a hell of a lot of drinking.'
Fortunately, the Queen had already left returning to Balmoral by helicopter at 5.50pm, in order for the "young ones to let their hair down." said the Dail Mail.
And let their hair down they did, as the post wedding pictures showed, with Tindall still in his groom's suit and Prince Harry looking unusually scruffy wearing creased denim shirts and denim jeans.
And it seemed that Phillips too had a good time as sources told how tipsy she was, the bride ­repeatedly got on stage and tried to grab the ­microphone from the singer to show off her vocal talents reported The Daily Mail.
A source said: "It was nice to see her have such a good time."
Guests included every senior member of the Royal Family, plus a smattering of show business faces including TV presenter Kirsty Gallacher were offered a potent cocktail known as a Snow Leopard containing amaretto and cachaca with cream, rose water and coffee.
The real entertainment kicked off just after 10.30pm when the Queen's official residence in Scotland, had been turned into a ­nightclub as the wedding party shook the streets of Edinburgh.
Several hundred green golfing umbrellas had been laid on in case the weather turned and a number of guests began to fence with them on the dance floor.
The music included hits such as Last Night a DJ Saved My Life and Adele's Rolling in the Deep. Although the music eventually stopped the drinking appeared to have continued, as the bride and groom stayed up at the palace all night with Harry and the other royals.
Tindall was driven to the Balmoral Hotel at 7.45am to have breakfast with his parents, Linda and Phil, who were staying there. Meanwhile Zara showered and changed and then came out to join him, with the couple arriving back together at Holyroodhouse at 2pm.
The couple finally left at 3.45pm in a chauffeur-driven Mercedes E380 which dropped them off at Edinburgh Airport.