Business Secretary Vince Cable's review into the use of controversial zero-hours contracts by British firms is "inadequate", according to a leading employment thinktank.
The Work Foundation, based at Lancaster University, made the criticism as it launched a report questioning the "unreliable" official labour market statistics that put the number of workers on zero-hours contracts at just 250,000.
As research was published by the Chartered Institute of Personnel and Development, which suggested there could be a million people on zero-hours contracts in the UK, Cable announced a review by his business department into the use of the loose working arrangement by employers.
Under zero-hours contracts, workers are given no guarantee of hours from one week to the next and are not automatically entitled to rights such as sick and holiday pay.
"There are vast numbers of workers who are unaware they are on zero hours contracts," said the Work Foundation's Ian Brinkley, who wrote the report.
"We still don't know how many have taken them by choice and how many out of necessity. Nor do we yet understand the true reasons why employers are making more use of them.
"The investigation announced by Vince Cable is inadequate. We favour a far more systematic approach - perhaps along the lines of the Hutton Fair Pay Review which The Work Foundation would again be happy to support.
"A fuller investigation would enable accurate analysis and such data would help devise effective policy measures and map out best employer practice to protect workers most vulnerable to potential abuse."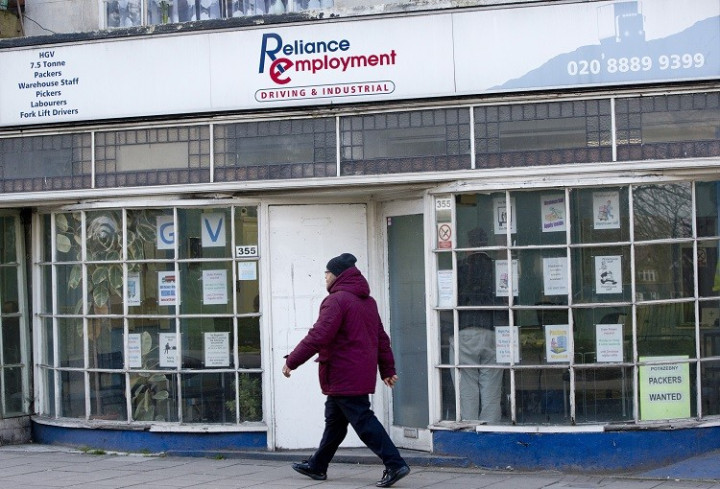 There have been calls from some for zero-hours contracts to be banned altogether, but the Work Foundation said this would be wrong.
Zero-hours arrangements can offer much needed flexibility of employment, particularly for students, the disabled or those with childcare needs.
The Work Foundation report noted that 60% of care workers were on zero-hours contracts in 2011/12 compared with 50% in 2008/09.
It also highlighted that 43% of those on the contracts are people in high-level occupations, including managers, professionals and associate and technical staff.
Some of the UK's best known businesses use zero-hours contracts. Sports Direct, the ubiquitous high street sportswear retailer, has 90% of its staff on the contracts. Others using them include Cinéworld, Buckingham Palace and local authorities across the country.
"Since 2005 there has been a rise in the use of zero hours contracts," said Business Secretary Cable in a statement to IBTimes UK.
"For some these can be the right sort of employment contract, giving workers a choice of working patterns. However for a contract that is now more widely used, we know relatively little about its effect on employers and employees.
"There has been anecdotal evidence of abuse by certain employers - including in the public sector - of some vulnerable workers at the margins of the labour market .
"Whilst it's important our workforce remains flexible, it is equally important that it is treated fairly. This is why I have asked my officials to undertake some work over the summer to better understand how this type of contract is working in practice today."
Related articles:
UK Town Halls Hire 1000s of Zero-Hours or 'Casual' Contractors
UK Government Will Not Seek Ban of Zero-Hours Contracts [VIDEO]
Britain's Zero-Hours Contracts: Temporary Jobs Behind Half of Employment Rise