Zimbabwe's Vice President Ousted From Government Over Alleged Plot to Assassinate Robert Mugabe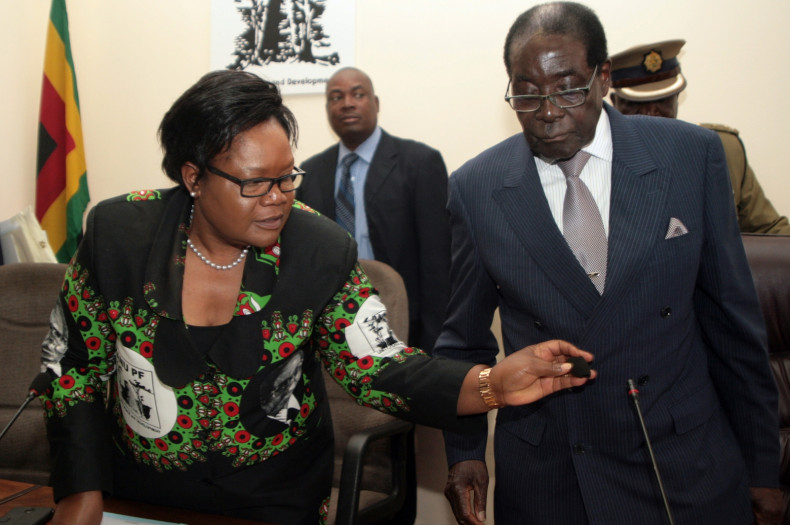 Zimbabwe Vice-President Joice Mujuru has been ousted from the ruling party's central committee after being accused of plotting to assassinate President Robert Mugabe, according to reports.
State media reports a provincial executive committee has refused to accept Mujuru's election papers ahead of the ruling Zanu-PF party's congress.
Mugabe's wife, Grace, has led a public campaign against Mujuru ever since the allegations of an assassination plot emerged, calling for her to step down.
The Zanu PF Mashonaland Central provincial elections directorate is said to have rejected Mujuru's nomination to the central committee along with a "number of other Zanu-PF bigwigs linked to her nefarious activities to oust President Robert Mugabe".
Zimbabwe's Sunday Mail newspaper first reported allegations how a hitman had planned to kill the long-standing president so Mujuru could take power on the instruction of members of the Zanu-PF party.
Mujujru and Zimbabwe's Justice Minister Emmerson Mnangagwa were seen as the leading contenders to replace Mugabe - who has been president since 1980 - when he either steps down or dies.
Mujuru's failure to win a place in the central committee means she is no longer one of party's top leadership before the congress starts on 3 December.
Mujuru denies the allegations of treason and corruption and asked her lawyers to take the "necessary steps to restore my good reputation, political standing and dignity".