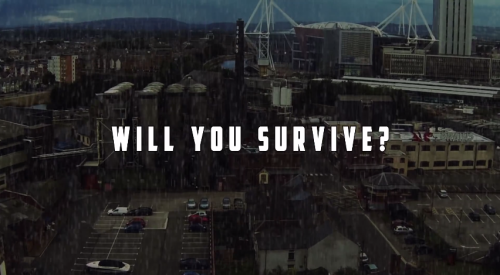 Zombies will descend on UK cities as the 2.8 Hours Later zombie chase game returns to the UK.
Hundreds of actors portraying zombies will descend on London, Manchester, Edinburgh, Cardiff, Newcastle, Glasgow and Sheffield, as players set out to complete objectives and return to a designated safe asylum zone.
This year's game – called Survival – will also involve aspects of terrorism, immigration, corruption and government surveillance.
Avoiding police, as well as the undead, will be factor as the authorities attempt to prevent the infection from getting out of hand.
"The game was received so enthusiastically the first time round and we hope to make it even more successful this year," said Simon Evans, who co-founded 2.8 Hours Later with Simon Johnson.
"It's incredible to see our players become totally immersed in the narrative, and they seem to love the adrenaline kick they get from playing the game. The story creates a convincing world of gritty realism, where players struggle to tell where the actors start and stop the public begin.
"The lines between reality and game are constantly blurred and broken, and hearts genuinely do get pumping and minds start racing."
Taking place throughout the year, the first event kicks off in Cardiff on 28 March. You can book tickets here.