A school in the US offered, until last week, a truly bizarre class. Rich Harshberge, a social studies teacher at the Armand Larive Middle School in Hermiston, Oregon, was apparently teaching more than 70 children how to survive an assault by zombies.
Harshberge claimed the lessons were central to learning real-world survival skills but parents and the school's Superintendent, who said he had no idea the class was being conducted, disagreed and the session has now been scrapped.
The zombie survival class also had a comprehension component in the syllabus, aimed at encouraging children to read and write but parents questioned the subject matter of their reading and writing, calling it far too violent a subject to be taught to young and impressionable minds.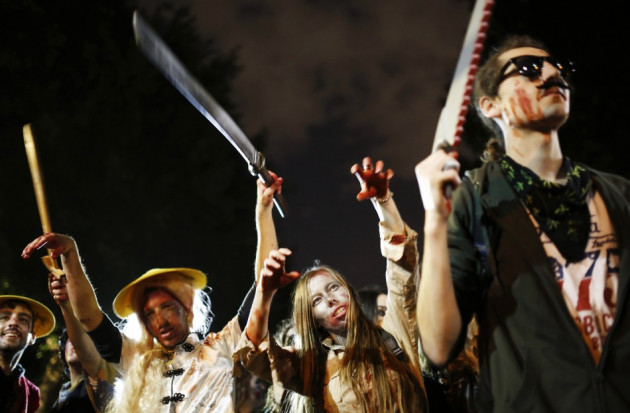 Dr Fred Maiocco, the Superintendent, later confirmed the course and curriculum weren't approved by the state board. The school Web site posted a statement: "The use of zombie-related materials is unfortunate and was not approved in accordance with district curricular policies. We extend our regrets to anyone offended by their use. While zombies may be a contemporary topic, the inclusion of zombie-related materials was deemed inappropriate for middle school students and has been replaced with age and content-appropriate materials."
The school has pulled the course from the list of subjects taught and it has now been replaced with Exploratory Reading.
As for Harshberge himself, he has insisted his course was not designed to promote violence. Instead, he claims, it worked to inspire children to read more. He explained: "It's gotten kids engaged that I wouldn't have gotten engaged before."