A fragrance company has developed a new scent inspired by zombies, for people who want to smell like the walking dead.
Demeter markets two different versions of the cologne, one for each gender, which the fragrance library says can make the walking dead pass by without alerting their olfactory senses.
'Zombie for Him' is described as a "combination of dried leaves, mushrooms, mildew, moss and earth".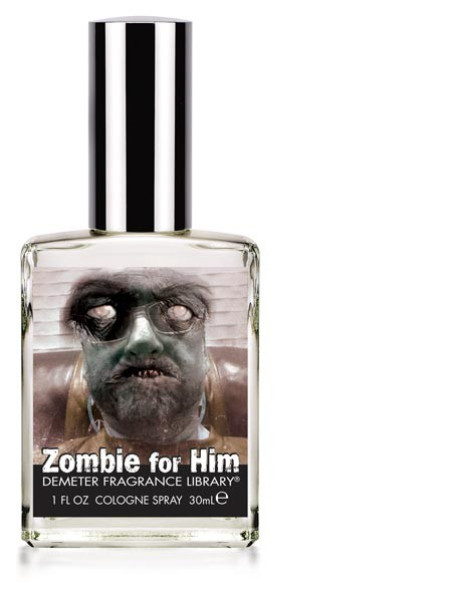 It's proving a popular although unusual choice as a perfume, as one discerning reviewer said: "It reminded me of urinal cakes and the industrial stuff they put on vomit in public places."
Meanwhile, 'Zombie for Her' is described by Demeter as a "slightly lighter version of the men's fragrance with a touch of dregs from the bottom of the wine barrel for that feminine touch."
It's a big hit with the ladies, as one satisfied female said: "Very nice. If zombies actually smell like this, I might not fear the zombie apocalypse as much!"
The limited edition Zombie scent, priced at £13 for a 30ml bottle, is available until 15 May, extended due to popular demand on the Demeter website.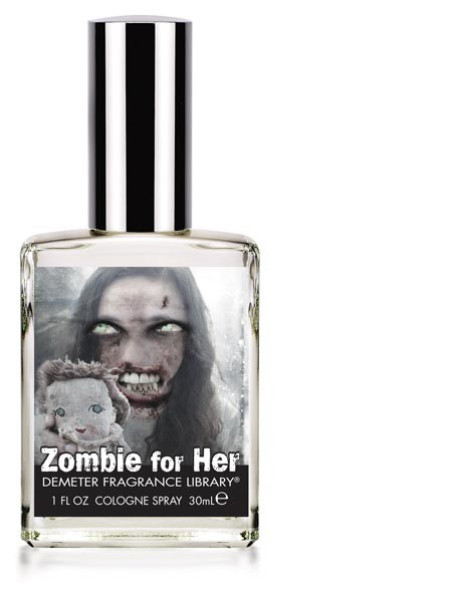 Previous releases include Steam Room, which one Amazon reviewer explains smells like a "sweaty old man".
Zombies have recently experienced a resurrection in fortune, taking over from vampires in mainstream culture. According to Sarah Lauro, English professor at Clemson University and zombie expert, the walking dead have become popular because people are dissatisfied with the government or society.
Lauro is currently writing a book, Rise Up: Living Death, Slavery, and Rebellion, exploring the nature of zombies and society.
According to the author, people dress up as zombies "to make visible their dissatisfaction with a government they feel isn't listening to them or an economic system that makes them brain-dead consumers; some do it as a kind of exercise of community, just to show how the collective can be organised and made to participate in an event without any ties to commercialism; many have no idea why they do it, but some play dead, one supposes, just to feel alive."
Zombie apocalypse
Zombies have been cited as a factor in the rise of firearms sales in the US, according to a gun rights campaigner.
Gun rights advocate and The Gun Mag editor Dave Workman has expressed his belief that zombie films and TV shows are partly to blame for increased gun sales.
He thinks that Americans are buying the weapons in order to protect themselves from the living dead.
Workman told My Northwest: "I know one or two ammunition companies have introduced boxes, lines of cartridges they called 'zombie cartridges', shotgun shells and rifle shells."