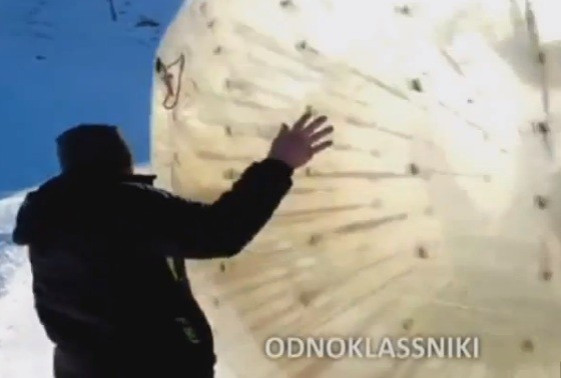 A holidaymaker plunged to his death after a giant ball he was travelling in down a snowy slope went off course and rolled off a ravine.
Father of two Denis Burakov and a friend were enjoying a New Year ski break at the Dombai ski resort in Russia when the tragedy struck.
Burakov, 27, and friend Vladimir Shcherbov, 33, opted to take an adrenalin ride inside a giant rubber ball down one of the Dombai courses. A companion filmed the whole episode on camera.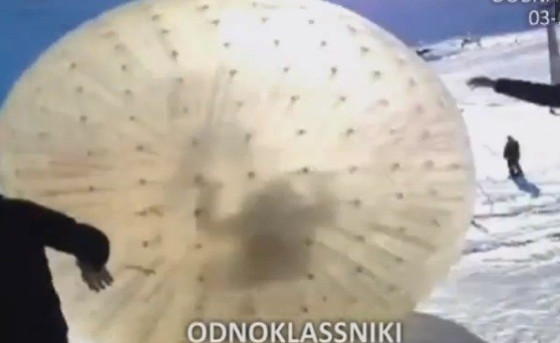 The ride was meant to be a thrilling but safe trip down a marked course to the foot of the slope. But instead it careered off piste over jagged rocks down the side of a mountain.
The rubber ball containing Burakov and his pal veered to the left and then to the right before leaving the course completely. A lone skier can be seen desperately trying to haul back the ball, but the efforts were doomed as its momentum took over.
Burakov was told by one bystander as he clambered inside the rubber orb: "Denis, you'll be like Jackie Chan in the Armour of God movie!"
But the fun atmosphere soon changed. One man shouted "Oh f**k, it's gone in the wrong direction again" as the ball veered off course, but added: "Ah well, it's OK, it'll stop by itself."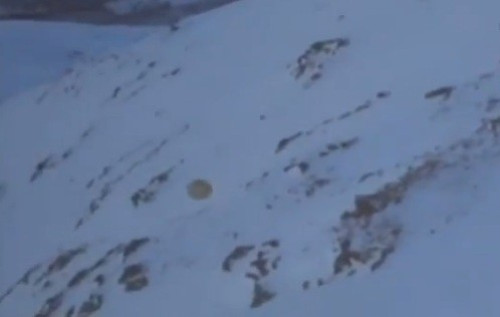 As the ball disappeared over the ravine, one man asks: "What's going on there?"
A fellow bystander initially answered "Nothing" before adding: "A catastrophe."
Burakov broke his neck and back in the fall. Shcherbov suffered serious cuts but was discharged from hospital the same day.
To see a video of the incident, click here: