1 police officer and 3 others dead in Wisconsin shootings
Police said a suspect is in custody in connection with the series of shootings.
At least one police officer and three civilians have been killed in a series of shootings in northern Wisconsin, police said late on Wednesday (22 March).
A suspect has been detained in connection with the incident. Local officials reportedly said that the shooting spree started off as a domestic dispute in a bank.
Shootings also followed at a nearby law firm and an apartment complex, where officers, including a SWAT team, were engaged in an hours-long standoff with the suspect. Jason Smith, a deputy administrator for the state Department of Justice's Division of Criminal Investigation, said more than 100 officers were investigating the incident, according to Fox News.
The first shooting reportedly happened around 12:30 pm local time (5.30pm UK time) at Marathon Savings Bank in Rothschild, following which officers responded to the domestic situation. On arrival, police found two people shot dead at the scene.
The second shooting was reported about 10 minutes later at the Tlusty, Kennedy and Dirks law firm in nearby Schofield where another person was killed. At around 1:30pm local time, the suspect reportedly attacked an apartment complex in Weston. Police said they were engaged in a prolonged standoff in the apartment complex, following which the suspect was arrested.
The entire area was on a lockdown following the shootings and all nearby schools and hospitals were shut. Police said more information with regard to the shootings will be released on Thursday (23 March).
The officer who died in the incident was from the Everest Metro Police department, their chief, Wally Sparks, said at a news conference, but did not reveal the identities of the victims. The force serves Schofield and Weston areas in the US state.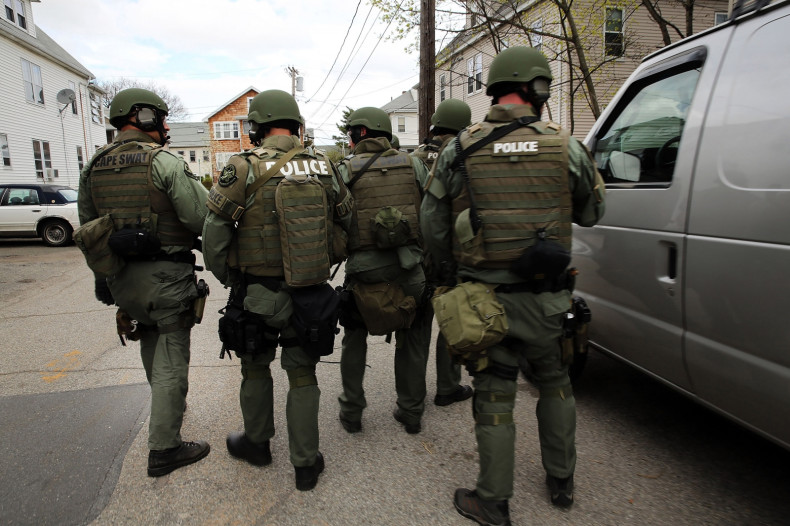 The Wausau Daily Herald quoted Jim Palmer, executive director of the Wisconsin Professional Police Association, as saying that the Everest Metro officer was the first officer to be killed in the line of duty in Wisconsin in 2017 and the seventh in the US.