Terrified residents are streaming out western Mosul's al-Zanjili district with whatever possessions they can carry as Iraqi forces bombard Isis positions with mortars as part of an operation to capture the militants' last held enclave in the city.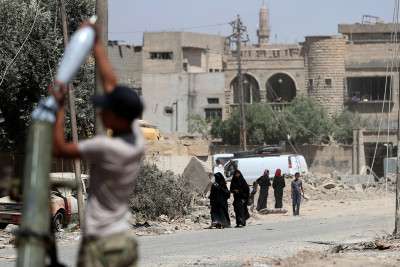 Progress has been slowed down by the presence of civilians, an Iraqi government adviser told Reuters. Iraqi forces have been dropping leaflets in districts telling families to flee, but although about 700,000 people have already fled, many have remained over fear of getting caught in the crossfire.
Up to 200,000 people still live in harrowing conditions behind Isis lines in Mosul, running low on food, water and medicine, and with difficult access to hospitals, the United Nations said.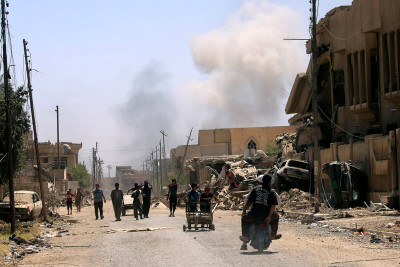 The Mosul offensive, now in its eighth month, has taken much more time than expected because Isis is fighting in the middle of civilians and using them as human shields. Over the past few days, the militants ordered dozens of families living in al-Zanjili district to move into the Old City to prevent them from escaping toward the Iraqi forces trying to advance from the northern side, a resident said.
Isis fighters have closed the streets around the Great Mosque of al-Nuri, residents said, apparently in preparation for a final showdown in the battle over their last major stronghold in Iraq. Dozens of fighters were seen by residents taking up positions around the medieval mosque, the site where Isis leader Abu Bakr al-Baghdadi declared an Islamist caliphate in July 2014. Islamic State's black flag has been flying from the mosque since the militants captured Mosul and seized swathes of Iraq and Syria three years ago.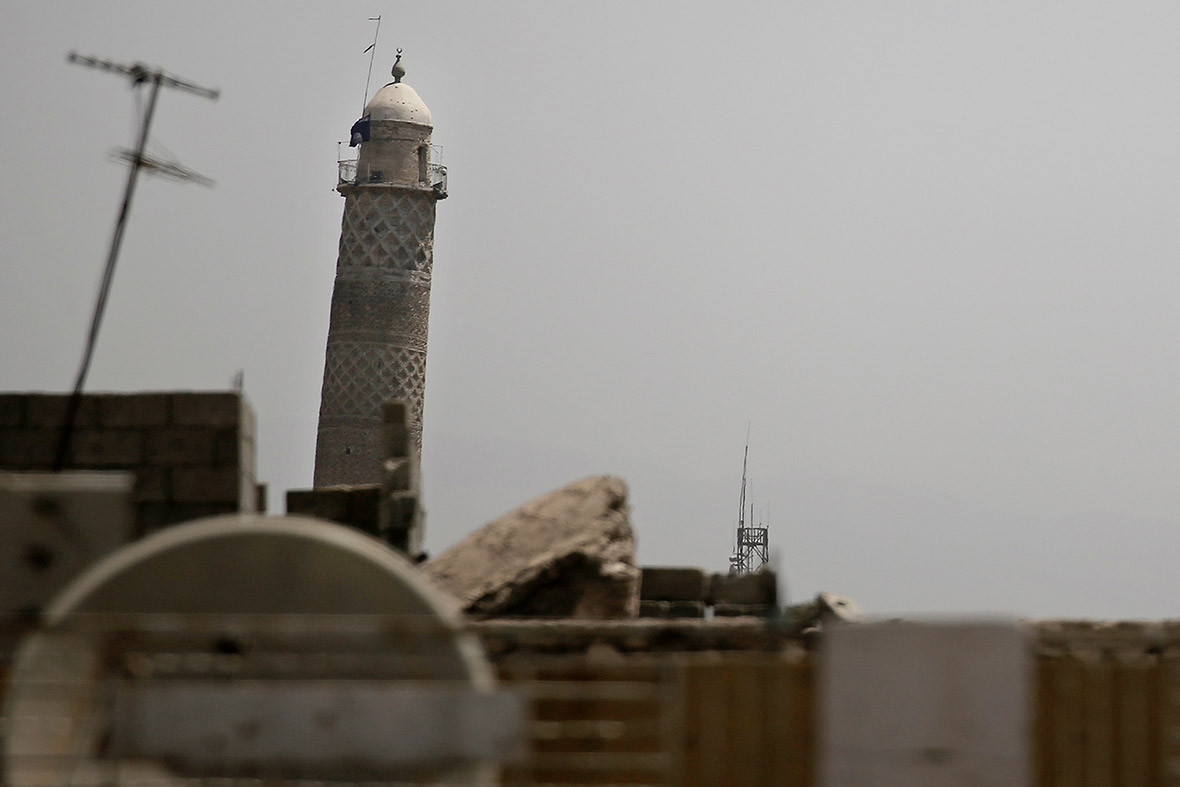 The Grand al-Nuri Mosque has become a symbolic focus of the campaign, with Iraqi commanders privately saying they hope to capture it during Ramadan. However, a battle in or near the mosque would put the building and its famed leaning minaret at risk, experts have said. The minaret, several feet off the perpendicular and standing on humid soil, is particularly vulnerable as it has not been renovated since 1970. Its tilt gave the landmark its popular name - al-Hadba, or the hunchback.
"Daesh's fighters know that the mosque is the most important target and they are preparing for a major battle there," said Hisham al-Hashemi, who advises several Middle East government including Iraq's on Isis affairs.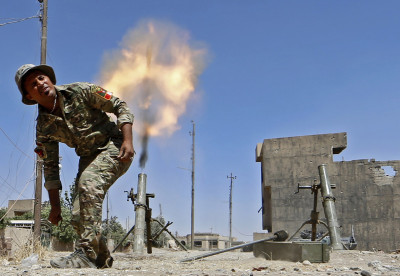 The fall of Mosul would, in effect, mark the end of the Iraqi half of the self-styled caliphate. Meanwhile in Syria, Kurdish forces backed by US air strikes are besieging Isis in the city of Raqqa, the militants' de facto capital in that country.