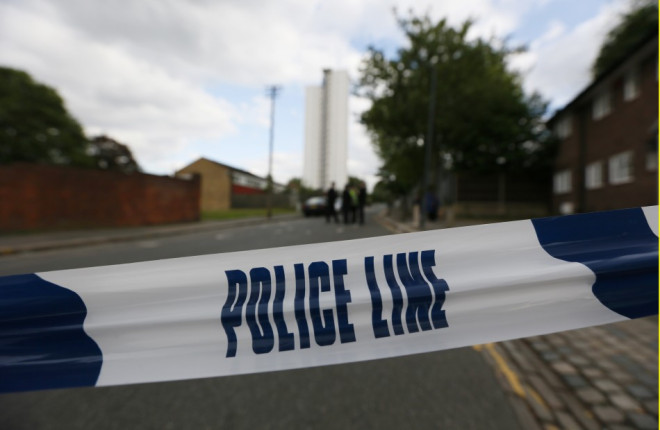 A 13-year-old boy has become one of the youngest people ever to be arrested for murder after he was charged in connection with the death of a man in south-west London.
The boy, who cannot be named due to his age, is the fourth teenager to be charged with the murder of Martin Thomas, 39.
Thomas was found dead at his home on Huntingfield Road in Roehampton on 22 April with a stab wound to his chest that had punctured his lung.
The boy was taken into custody by police for questioning, and will appear in Wimbledon Magistrates Court on 5 May. A 15-year-old, a 16-year-old and a 17-year-old have also been charged with the murder
Detective Chief Inspector Charlie King appealed for information about three young men seen "loitering" in the area.
"At this early stage we are keeping an open mind about any possible motive. Members of the public have provided us with accounts of three young men seen loitering in the area prior to the incident. I am directly appealing to these young men to come forward and speak us" King said.
"I am also urging anyone who may have more information regarding this incident to contact us."
The boy's arrest and charge is an addition to a grim list of child murderers.
In the UK the youngest killers are Robert Thompson and Jon Venables, who lured James Bulger, who was just short of his third birthday, away from a Liverpool shopping arcade while his mother was distracted, before torturing and murdering the toddler in February 1993, when they were just 10 years old.
Mary Bell was just 11 when she strangled two boys aged three and four in Scotswood, Newcastle Upon Tyne, in 1968.
Worldwide the youngest killers were yet to reach their teens when they committed their murders.
Jordan Brown was 11 when he murdered his father's pregnant fiancee Kenzie Marie Houk, 26, in Wampum, Pennsylvania in 2009 with a 20-gauge shotgun before later going to school as normal.
Lionel Tate was 12 when he beat 6-year-old Tiffany Eunick to death in Broward County, Florida in 1999. He was sentenced to life without the possibility of parole for his crime when aged 13.