14 drug convicts facing imminent execution this week in Indonesia rush to file clemency pleas
Two British and one American prisoner have been excluded from this week's executions.
With Indonesia gearing up for its next round of executions, despite international outcry over the previous ones in 2015, the lawyers of the death row inmates – most likely to be executed this week – are rushing to file clemency pleas with President Joko Widodo. It had emerged that 14 prisoners, convicted in different drug trafficking cases, were moved to isolation holding cells on Nusa Kambangan in Central Java on Monday (25 July).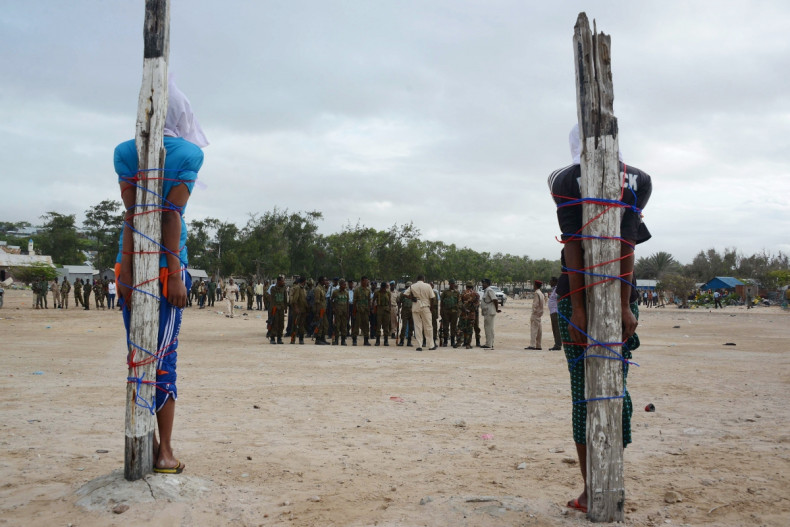 The 14 inmates include six Nigerians, four Indonesians and one each from Pakistan, India, South Africa and Zimbabwe, according to a list shared on twitter by a group of lawyers from the Community Legal Aid Institute (LBH). However, the Indonesian government has neither announced the date for the execution, nor have they revealed the identities of those to be executed.
Ricky Gunawan, the lawyer for Nigerian national Humphrey Jefferson Ejike Eleweke, who is among the 14, reportedly met with his client on Tuesday (26 July) regarding the clemency petition. Jefferson, also known as Jeff, was asked to sign a letter confirming the court ruling on his drug trafficking case as final and binding, Gunawan told The Guardian. He added that the letter implied the prisoner could be executed 72 hours after signing the letter.
Meanwhile, Indonesia seems to have excluded British nationals Lindsay Sandiford and Gareth Cashmore, and US citizen Frank Amado from the list of prisoners, who will face the firing squad this week in order to avoid straining its relations with the two nations, the UK daily wrote.
Although Indonesia is reportedly moving ahead with its plans to execute drug traffickers, there are doubts over the convicts' guilt. Lawyers for some of these inmates have argued that their clients were wrongly convicted of crimes they did not commit.
Jeff's lawyers have also argued that there was enough evidence to prove that he was not guilty of possessing 1.7kg of heroin for which he was awarded the death penalty. Gunawan said that Jeff did not sign the confirmation letter that could have triggered his execution; rather he has signed a refusal letter, saying he is in the process of seeking clemency. Earlier, the Nigerian had refused to apply for clemency as it would have meant an admission of the crime.
Lawyers for Merri Utami, a 42-year-old Indonesian woman, have also applied for clemency on Tuesday morning along with a hand-written letter wherein the woman has apologised for her crimes and has requested the president to show mercy. The National Commission on Violence Against Women (Komnas Perempuan) has earlier argued that Utami was duped by a Canadian man into smuggling 1.1kg of heroin into Indonesia from Nepal, where the couple had gone for a holiday.
Pakistani national Zulfiqar Ali, who too is among those set to face the firing squad in the fresh round of executions, is believed to be innocent. An Amnesty International report had alleged that Ali was beaten and tortured by police to confess that he was in possession 300g of heroin.
Meanwhile, the mother of Bali Nine chief Myuran Sukumaran, who was among those executed in 2015, has written to the Indonesian president, requesting him to show mercy with regard to the next round of imminent executions.
"I don't know these people or their crimes. I don't know their family, friends or children," she wrote in the letter. I do know my son who you brutally took from me last year as he was executed in the most horrible way.
"I am writing to you today to again ask for mercy, please do not kill these men and women. They are someone's son, daughter, father, mother, sister, brother, friend," The Australian Broadcasting Corporation quoted Raji Sukumaran as saying in the letter.