Despite appeals from relatives, rights advocates and foreign governments, Indonesia is going ahead with its plans to execute 14 people for drug crimes. A convoy of ambulances, most of them carrying coffins, arrived at the nearest port to the Nusa Kambangan prison island, where the convicts will be executed by firing squads. Family members were also seen visiting the island.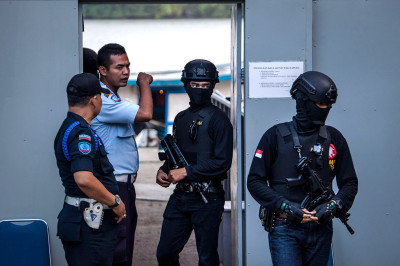 Indonesia has not released an official list of those to be executed, but the country's attorney-general said 14 people would be put to death. Community Legal Aid Institute (LBH), which is involved in some of the death row cases, has given names for four Indonesians, five Nigerians, two Zimbabweans, one South African, one Indian and one Pakistani.
Lawyers and rights groups have raised serious doubts about the legitimacy of the convictions in several of the drug cases, including that of Pakistani Zulfikar Ali, Indonesian Merri Utami and Nigerian Humphrey Jefferson. About 10 women protesting in Cilacap against Utami's death sentence were arrested.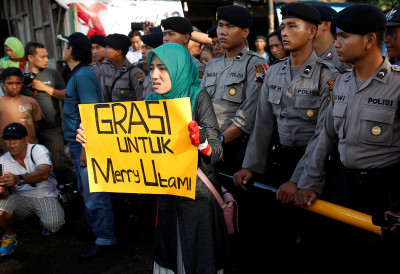 According to Indonesia's women's rights commission, a government-backed body that functions independently, Utami had gone to Taiwan to work as a maid to escape her abusive husband. After divorcing him, she got involved with a man who took her to Nepal. Utami says that when the pair returned separately to Indonesia, the man gave her a bag to carry that contained heroin, but she had not realised this.
Rights groups have compared Utami's case to that of Mary Jane Veloso, a Filipino maid found guilty of drug trafficking in Indonesia and due to face a firing squad last year. Veloso was granted a last-minute reprieve following a request from Manila after an employment recruiter, whom Veloso had accused of planting drugs in her luggage, confessed to police in the Philippines. Female migrant workers are the perfect targets for drug trafficking rings because they are often poor, with limited education, but they hold passports.
In Cilacap, the sister-in-law of Michael Titus, a Nigerian sentenced to death, said his Indonesian wife was returning to Indonesia from West Africa in the hope she would be able to see him a final time. "We will keep fighting to seek justice for our family," said the relative, Nila, who used one name. "Michael is not alone. He has a wife, kids."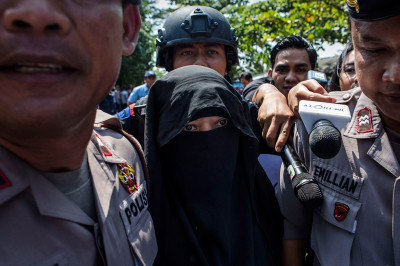 From Pakistan, a sister of Ali made an emotional appeal to the Indonesian authorities to review his case. Family members said the Indonesian government had arranged a final meeting between Ali and his wife and mother, who travelled to Indonesia.
"My brother is not a drug smuggler. I swear he is innocent," said Sajida Bibi. "I want to see my brother alive," she sobbed. "Don't send his body to us."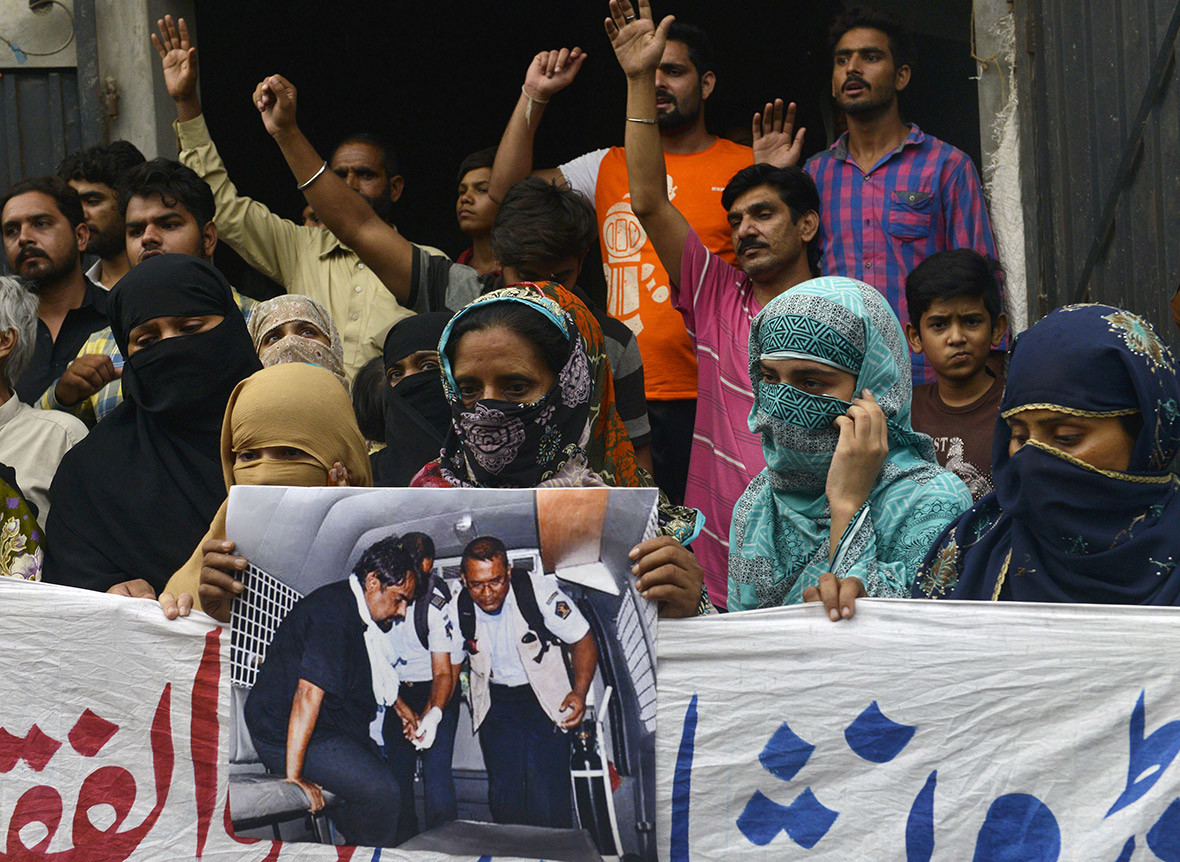 The Indonesian government says the death penalty is necessary for drug crimes as the country is facing a drug epidemic, particularly affecting young people. But critics argue capital punishment is not an effective deterrent and some have also questioned the accuracy of the government's drug abuse statistics.
Muhammad Rum, a spokesman for Indonesia's attorney-general, said the executions are the "implementation of our positive laws" and will not be delayed or stopped. All the cases have gone through a long legal process including appeals, he said. "They all have been given chances at all stages." The foreign ministry also defended the use of capital punishment and the legal process.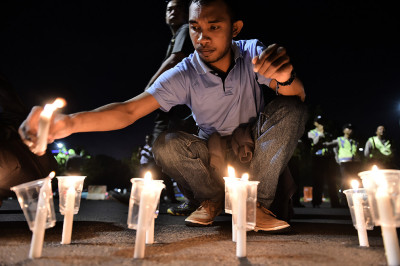 This will be the third set of executions under President Joko "Jokowi" Widodo, who campaigned on promises to improve human rights. His two-year-old administration will have executed more people than were executed in the previous decade. Fourteen were put to death last year.