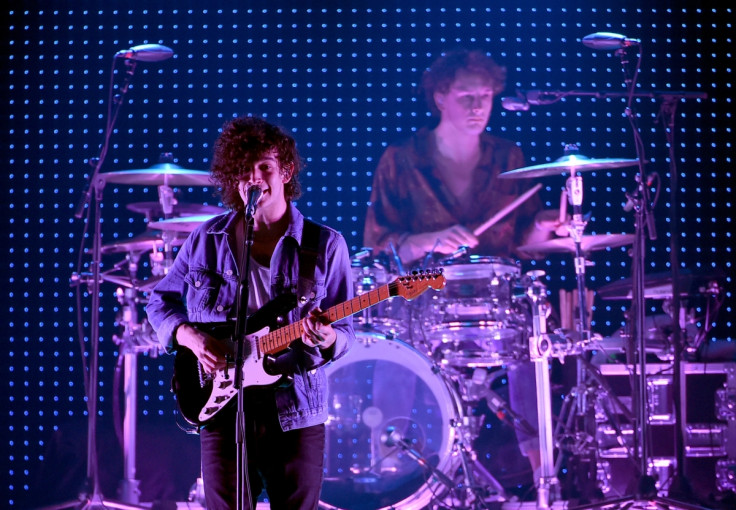 What started as One Direction expressing their admiration for The 1975 quickly turned into a behind-the-scenes misunderstanding. The 1975 singer Matt Healy has called into question the "artistic credibility" of the chart-topping boy band due to their origins as contestants on ITV talent show The X Factor.
Before signing to Simon Cowell's Syco record label, Harry Styles, Louis Tomlinson, Liam Payne, Niall Horan and former member Zayn Malik, won the hearts of the nation while competing in 2010. However, it is this manufactured start in the industry which Healy, 26, believes means they shouldn't be taken seriously.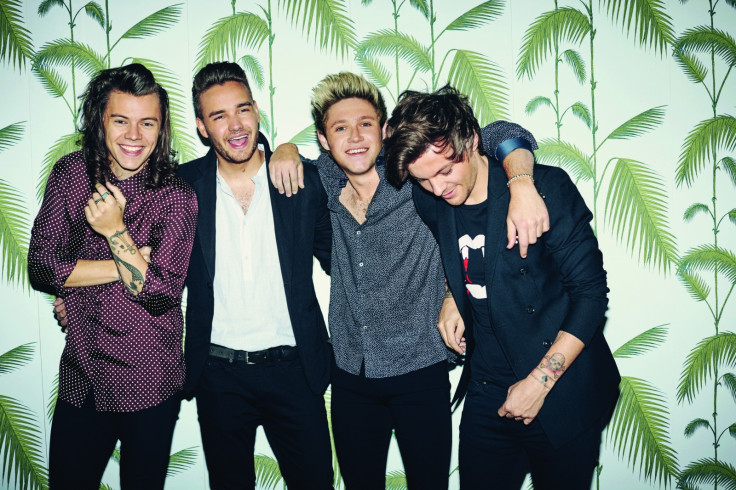 Recalling an encounter when One Direction were recording the song Change Your Ticket as a bonus track for their fourth album Four, Healy told Spin.com: "They got me in, and they said: 'We really like your band. Would you write a song for us?' They didn't seem to be actually that interested; they just wanted to play me this song that they said was really, really inspired by us. [I said] Listen guys, fill your boots, the song doesn't sound that much like Girls. But the guitar and the whole vibe of it is a complete lift. So take the guitars off, and we're good."
However, the original cut of Change Your Ticket found its way onto the official album, despite 1D agreeing to make the change. Healy describes the four-piece as "nice guys" and says the record label are to blame for the mix-up. But the Manchester band's singer continued: "It would have been a bad 1975 song... Oh, well... they're four guys who queued up outside an arena to sing in front of Simon Cowell. Do they really have any artistic credibility? That sounds like a mean thing to say, but it's a good question. Like, do they?"
Listen to The 1975's Girls
One Direction are not the only high-profile musicians with whom Healy is acquainted – rumours that he was dating pop star Taylor Swift circulated in late 2014, but he insists there was nothing romantic about their relationship.
The singer said: "I wore her T-shirt one night, she wore one of mine. It's not like we were dating or anything. I think you have to... care a specific way about how people feel about you to want to be in those worlds. God bless Taylor Swift... But I couldn't live that life. I couldn't be that famous."
The 1975, who also consist of George Daniel, Adam Hann and Ross MacDonald, shot to number one on the UK charts two years ago with their self-titled debut album. The follow-up, I Like It When You Sleep, For You Are So Beautiful Yet So Unaware Of It, is set for release on 26 February.
Listen to One Direction's Change Your Ticket