Abu Dhabi's sovereign fund, International Petroleum Investment Company (IPIC), said it has fully paid the $52.412m ($£36.3m, €45.9m) in interest payment on Malaysian state fund, 1Malaysia Development Berhad's $1.75bn (£1.21b, €1.54m) fixed rate notes. However, IPIC warned that it will seek full indemnity from both 1MDB and the Minister of Finance Inc over the payment.
In a statement to the London Stock Exchange on Thursday (11 May), IPIC said that it paid the scheduled interest payment on 11 May following 1MDB's third default. The notes were issued by 1MDB Energy Limited and 1MDB and were unconditionally and irrevocably guaranteed by 1MDB, the fund said.
IPIC said it made the interest payment out of existing liquidity and pursuant to its obligations under the guarantee of the notes. The sovereign fund will now seek payment for the guarantee payment, the interest payment made on 29 April 2016 and the outstanding sum that was due to be paid by IPIC by 31 December 2015.
It says the current total amount due to IPIC from Malaysia was $1.205bn, plus accrued interest. According to the Wall Street Journal, Malaysia may have to pay up to $6bn to settle 1MDB's dispute with IPIC and indemnify it for payments it makes on the bonds, according to Moody's Investors Service. The total payout, after including the Malaysia government's guarantees on other 1MDB debt, could amount to as much as $7.5bn, equivalent to 2.5% of Malaysia's economic output in 2015.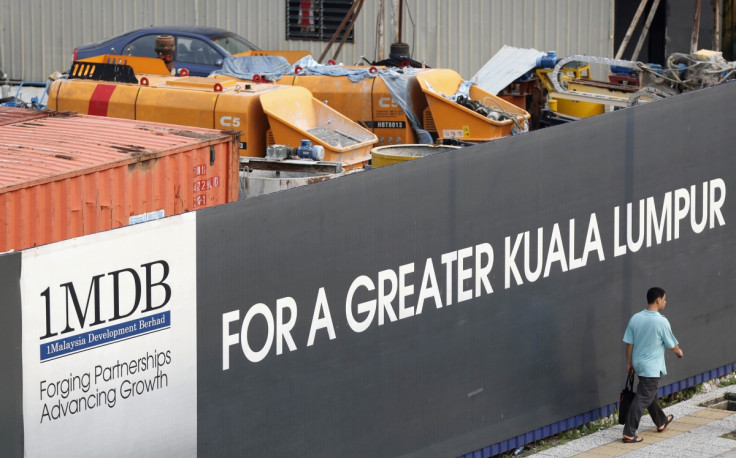 In a separate statement, 1MDB noted the payment and stressed that it had "more than sufficient funds" to have made the the interest payment on the Energy Notes and the earlier interest payment for the 1MDB Energy (Langat) Limited Notes,
It said it had chosen not to make payment due to the ongoing dispute between 1MDB and IPIC, "All of 1MDB's rights are reserved with respect to that dispute." It said it is committed to working openly with IPIC to resolve the dispute. However, no details have emerged from either IPIC or 1MDB on whether talks have been held to resolve the issue.
1MDB has recently started an engagement process with its US dollar denominated bondholders following the default on the Langat Notes. It has appointed Alvarez & Marsal Asia Ltd as its financial advisor and D.F.King, an Orient Capital company, to directly carry out the bondholder identification and registration process.
"Furthermore, a call for all US dollar-denominated bondholders will take place on 23 May. Further details will follow.," 1MDB said.
The state fund is under investigations in several jurisdictions over alleged money-laundering and bribery allegations. So far Singapore is the only country to charge a private banker, Yeo Jiawei, for corruption. The case is still pending.
In 2015, The Wall Street Journal also reported that hundreds of millions of dollars from 1MDB had allegedly gone into the personal accounts of Malaysian Prime Minister Najib Razak through a complex web of intermediaries, Najib was the chair of 1MDB's advisory board and is also the Finance Minister of Malaysia.
Both 1MDB and Najib have denied any wrong doing. Malaysia's attorney general in January cleared Najib, claiming that the $681m that had gone into his account in 2013 was a legal political donation from the Saudi royal family and that most of it had been returned.