Saudi Arabia made a $681m (£480m) donation to the Malaysian Prime Minister Najib Razak without expecting anything in return, Riyadh has said.
Amid an ongoing corruption scandal at the state-run fund 1MDB, Saudi Foreign Minister Adel Al-Jubeir said that Saudi officials were aware of the donation to Najib and that it was not unlawful.
Al-Jubeir, at the summit of the Organisation of Islamic Cooperation in Istanbul, told reporters: "It is a genuine donation with nothing expected in return. And we are also fully aware that the attorney general of Malaysia has thoroughly investigated the matter and found no wrongdoing.
"So, as far as we are concerned, the matter is closed," the news agency Bernama reported, although he did not confirm why the payment was made.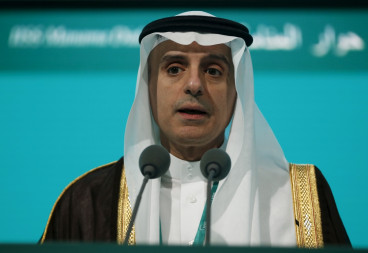 Tengku Sarifuddin, Najib's press secretary, said in a statement: "This confirms what the prime minister maintained all along, and what multiple lawful authorities concluded after exhaustive investigations."
But allegations of corruption at 1MDB continue to swirl and this week Switzerland widened its probe with two new suspects accused of fraud, bribery and other offences. In addition, regulators in the US and Hong Kong are also investigating 1MDB.
Former Malaysian prime minister Mahathir Mohamad, who led the country for 22 years, is leading the charge against Najib through a movement called Save Malaysia and has filed a High Court corruption lawsuit against him.
Earlier in April, a Parliament Public Accounts Committee (PAC) report identified at least US$4.2bn of unauthorized or unverified transactions at 1MDB and recommended a further probe into other managers as well as the former CEO Shahrol Halmi, who denies any wrongdoing.
In a statement, the 1MDB board denied corruption, saying that it "carried out its role and responsibility to the best of its ability, including the implementation of various corporate governance measures".