Malaysia's outgoing central banker Zeti Akhtar Aziz said that Bank Negara had warned the government as far back as 2014 of the risks the state fund 1Malaysia Development Berhad posed to the financial system in the country. She said two memorandums were issued to the Ministry of Finance, which was the sole shareholder of the state fund.
In an interview in Washington on 16 April, Zeti told Bloomberg that Bank Negara had flagged the dangers of the fund's mounting debts. She however did not say how the Ministry responded.
She told the news agency: "Of course this [1MDB's debts] was on our radar screens. We were monitoring in terms of the level of their indebtedness, and whether they had any systemic implications on the banking sector."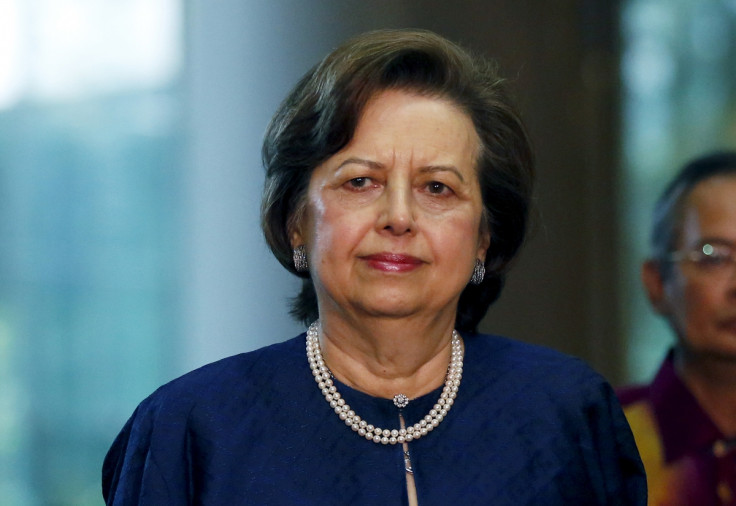 As of January, 1MDB's debts had risen to RM50bn (£9bn, €11.35bn, $12.84bn). However, 1MDB said this month that it had repaid all short-term debt and bank debt, effectively leaving it with RM2.3bn in the bank.
Zeti said that the central bank had concluded two years ago that the domestic banking system could have absorbed a default by 1MDB. This was because its borrowings were from several banks. While the lenders would have been affected by any default, it would not have been enough to cause severe stress to the system, Zeti explained.
Bloomberg noted that Zeti's comments indicated the central bank's concerns over the fund. The fund's advisory board is chaired by Malaysian Prime Minister Najib Razak.
The central bank had tried but failed to have criminal charges brought against the state fund for allegedly making inaccurate disclosures on its overseas investments. Zeti said in March that Bank Negara was pursuing "appropriate administrative enforcement action" against the state fund as it had failed to show proof why it was unable to meet an order to bring in $1.8bn in funds related to multiple deals back to Malaysia.
"The administrative action has been submitted to the attorney-general," she told Bloomberg. "We are waiting for a decision."
Zeti is due to step down from the central bank when her term of office expires at the end of the month. The 68-year-old has been the head of Bank Negara for the past 16 years. No successor has been announced as yet.