A 22-year-old woman was gang-raped and killed by two of her friends in the Indian city of Ambernath on Monday (4 September).
Both of the accused –Nikhilesh Patil, 24, and Akshay Valode, 25 – have been arrested by the Mumbai city police. The duo's friend Nilesh Khobragade has also been taken into custody for allegedly helping the accused in disposing the victim's body. Khobragade is also the complainant in the case, The Indian Express reported.
According to reports, the woman was acquainted with one of the accused as they had studied at the same engineering institute.
On Sunday, Patil and Khobragade met the victim in the city of Pune, which is a 13-hour drive from Nagpur. They then decided to drop her in Mumbai from where she was interning with an IT firm for the last two months.
However, they changed their plan and decided to halt at Valode's house on the outskirts of Mumbai in Ambernath. Patil and Valode then allegedly took turns to rape her. They later strangulated her after she threatened them of a police complaint.
To hide their crime, they stuffed the victim's body in a suitcase and decided to throw it somewhere. According to Khobragade, he was not at home when the crime occurred. The suspects apparently changed their plans and decided to leave for the western Indian state of Goa.
On their way to Goa, they dumped the body in Belgaum city, which is in the south Indian state of Karnataka. After repetitive insistence by Khobragade, Patil and Valode confessed to their crimes.
The trio then surrendered before the police and have been booked under section 376 (2)(g) (gang rape), 302 (murder), 201 (destroying evidence), and 34 (common intention) of the Indian Penal Code.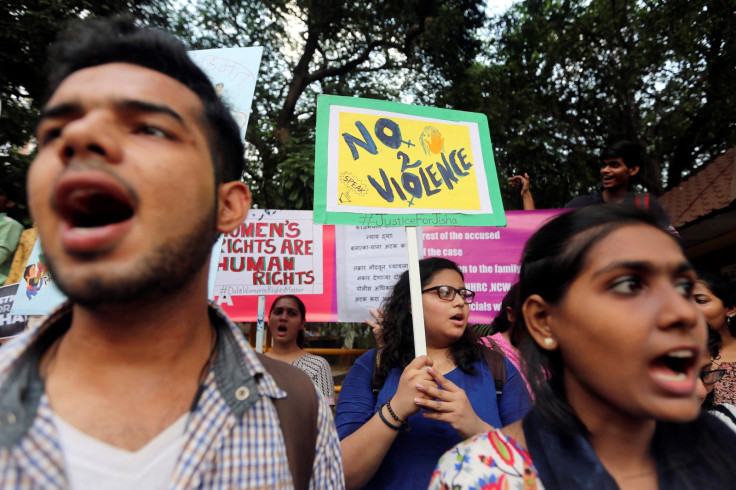 "All the three accused have been arrested and handed over to the Thane police where the alleged offence took place. While Patil and Valode have been arrested for gang rape and murder, Khobragade has been arrested for destruction of evidence," Superintendent of Police, Pranay Ashok, said.