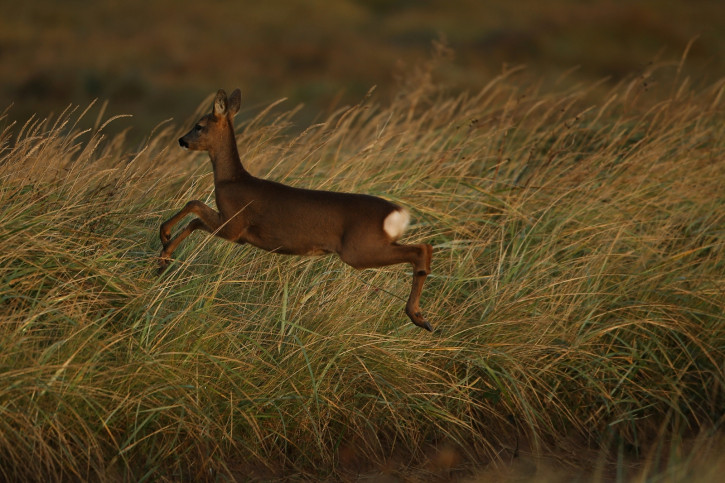 Two Florida men have been arrested on charges of animal cruelty after police found three endangered Key deer tied up in their car during a traffic stop. Erik Acosta Damas, 18, and Tumani Anthony Younge, 23, were arrested on early Sunday morning (2 July).
Wildlife officials say a sheriff's deputy pulled over the car on Little Torch Key, Florida for having a broken tail light. Two Key deer were found in the backseat of the Hyundai Sonata while the third one was found in the trunk of the vehicle, CBS News reported. The animals were untied and later released back to the wild.
According to Sun-Sentinel, the deer had wounds on their heads and bodies and blood had soaked into the car's seat and was smeared on the roof of the trunk.
"It's very possible the [deer] in the trunk kicked out the taillight. Whether he did or not, I don't know. But that's what the deputy stopped [the driver] for," Officer Bobby Dube, a spokesman for the Florida Fish and Wildlife Conservation Commission (FWC) said.
Erik and Tumani told investigators that they fed the deer to bring them closer. Then they tied them up and put them in the car so they could take pictures with the deer.
The two now face up to five years in prison and a fine of up to $5,000 (£3871), reports CBS Miami.
Key Deer - endangered species
Key deer have a population of 700-800 and are protected by state and federal laws.
According to the FWC website, it is illegal to feed them. Their habitat includes wetlands, hammocks and even residential neighbourhoods. They live in a small section of the Keys, south of the Seven Mile Bridge, on islands from Big Pine Key to Sugarloaf Key.
"They are a tourist attraction and people will drive down Key Deer Boulevard on Big Pine [Key] just to see them grazing by the side of the road," Officer Bobby Dube said.
"And they're in the neighborhood and all over Big Pine Key. People learn to live with them. It's a mutual relationship, I guess you can say."