Chinese athlete Chen Ding walked his way to an Olympic record and gold at the London Olympics 2012 in the men's 20km walk on 4 August. The 20-year-old won by an emphatic 11 seconds and was celebrating his win even before he crossed the finishing line. The youngster completed the event in one hour, 18 minutes and 46 seconds, beating Guatemala's Erick Barrondo and compatriot Wang Zhen into the silver and bronze positions.
"By the last lap, I saw I was so far away from everybody that I knew I could win," Chen said. "I did not do so well in school and wanted to do sports so I don't have to go school. I was interested in running, but I ended up in walking because they came to my school and told me to try. And here I am."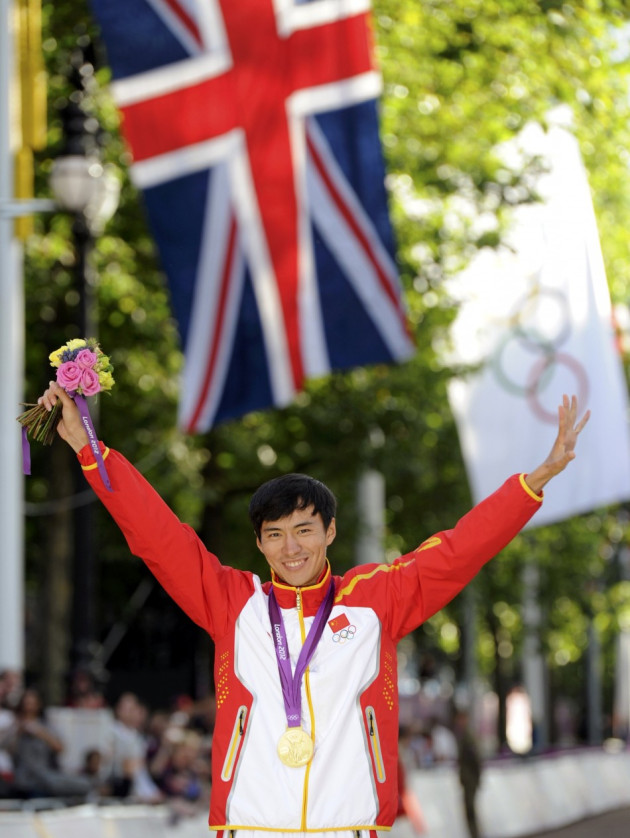 Guatemala Makes History
Chen's was not the only record of the day. Barrondo may have come second, but his silver is the first medal his country has ever won. Barrondo later said he hoped his medal would inspire other Guatemalans to renounce violence and focus on sports.
"It is a country that has suffered much, but that also has dreams. If somebody tomorrow changes a gun or a knife for a pair of shoes and begins to train for a sport, I would be the happiest person on earth," Yahoo quoted Barrondo as saying. The 21-year-old athlete, who bought a television for his family so they could watch him compete, said the medal was "the greatest blessing that life has given me".
Defending Champion Collapses during Event
Earlier, defending champion Valeriy Borchin of Russia had looked likely to take bronze before he collapsed at the 19km mark. He was attended to immediately by medical staff, who rushed him to hospital. There is no word, as yet, on his condition, but the Guardian reported that onlookers saw him bleeding after the fall.