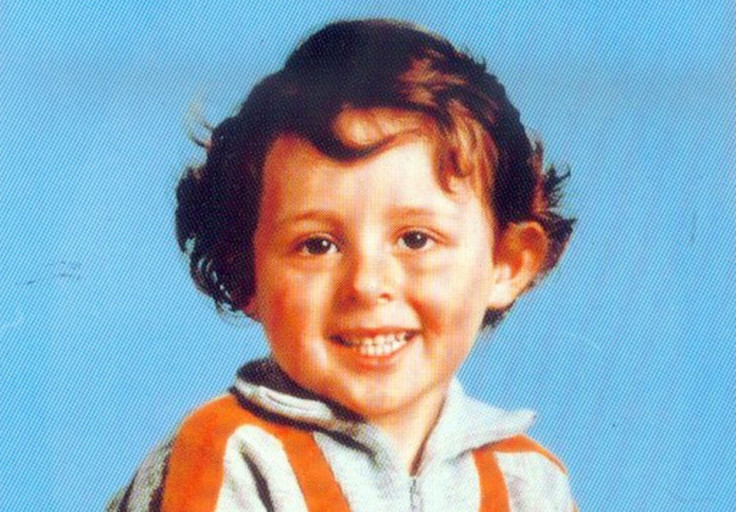 Three relatives of child murder victim Gregory Villemin were arrested on Wednesday (14 June), nearly 32 years after the crime that shook the whole of France.
Police investigating the case said a couple in their 70s and a woman were taken into custody for questioning. All of them were said to be from the side of Gregory's father, Jean-Marie.
Marcel Jacob, an uncle of Jean-Marie, and Jacob's wife were detained in the Vosges Mountains along with Ginette Villemin, half-sister of Gregory's father.
The body of the four-year-old was found with his hands and feet tied in the Vologne river in eastern France on 16 October, 1984. His uncle had said that Gregory was kidnapped hours before his body was discovered. He also claimed that his parents received a letter that stated: "Your son is dead, I have been avenged".
A month after the murder, Bernard Laroche, a cousin of the child's father, was charged based on evidence provided by his sister-in-law, Muriel Bolle. However, later in 1985 he was freed after Bolle changed her statement.
But Laroche was shot dead by Jean-Marie, who went to jail for two and a half years. The boy's mother, Christine, was also jailed for eight years for her son's murder but later all charges against her were dropped. The parents were given compensation by the state for miscarriage of justice, the BBC reported.
The arrests
According to reports, the arrests in one of the country's most high-profile unsolved murder cases came after investigators analysed more than 2,000 anonymous letters received by the boy's parents over the years.
The case was reopened first in 2000 and then again in 2008 after advances in DNA technology that helped police to shed further light on the case.
The arrests "target people very close to the heart of this case and aim to clarify certain points and to provide answers to questions we have", local prosecutor Jean-Jacques Bosc said in a statement.
"This is a giant step on the path to the truth," Thierry Moser, the lawyer acting for the dead boy's parents, said.
French local website L'Est Républicain said the three of them were taken into custody on suspicion of involvement in the murder, failing to report a crime or not helping a person at risk.
It added that none of those held on Wednesday were suspected of the boy's murder.
Local reporters said Bolle, who initially blamed Laroche for the murder, had been asked to provide a DNA sample on Wednesday before being released.