30 police commandos killed by Islamists in Philippines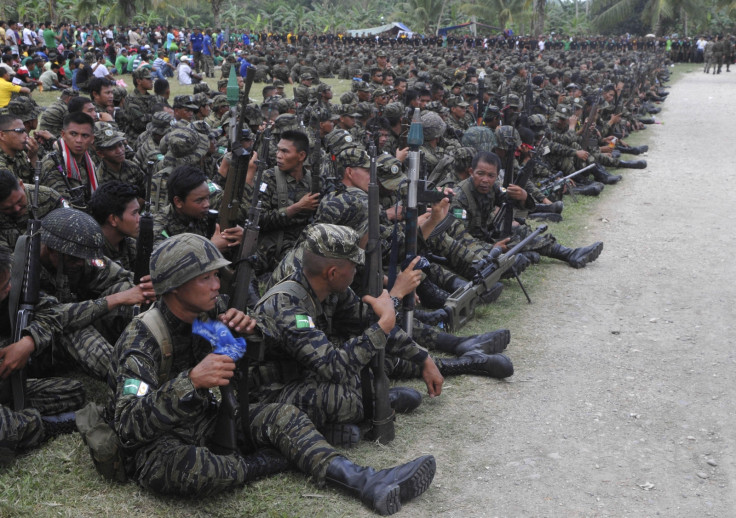 A covert mission to capture a terror suspect in Philippines has ended in disaster after more than 30 elite Filipino police commandos were killed when they stumbled across heavily armed Islamists hiding in the jungle.
The commandos were killed after they tried to enter the remote village of Tukanalipao in southern Philippines.
The dawn mission quickly descended into a pitched battle when the commandos came under heavy fire from members of the Moro Islamic Liberation Front.
Mayor Tahirudin Benzar Ampatuan of Mamasapano town told AP that there had been a "misencounter" between the Moro group and the commandos.
He also revealed that other nearby insurgents provided additional fire power against the commandos, who were forced to abandon their mission.
It is believed the commandos target was Zulkifli bin Hir, a Malaysian terror suspect known by the pseudo name Marwan.
Marwan, 48, has been reportedly blamed by US and Filipino authorities for several bomb attacks in recent times.
The Malaysian terrorist has a $5 million bounty on his head and considered one of the most wanted men in Philippines.
He is thought to be leader of the Kumpulun Mujahidin Malaysia (KMM), a terror organisation in Malaysia.
It is believed that he moved to Philippines in 2003, acquiring bomb-making training with the notorious Filipino Islamist group Abu Sayyaf.
In 2012, reports claimed that Marwan had been killed in an air strike and that the Malaysian government had requested DNA proof of his death.
His body was never found and his supposed death was dismissed as a misleading rumour. It is thought he has been given protection by the Moro group.
© Copyright IBTimes 2023. All rights reserved.