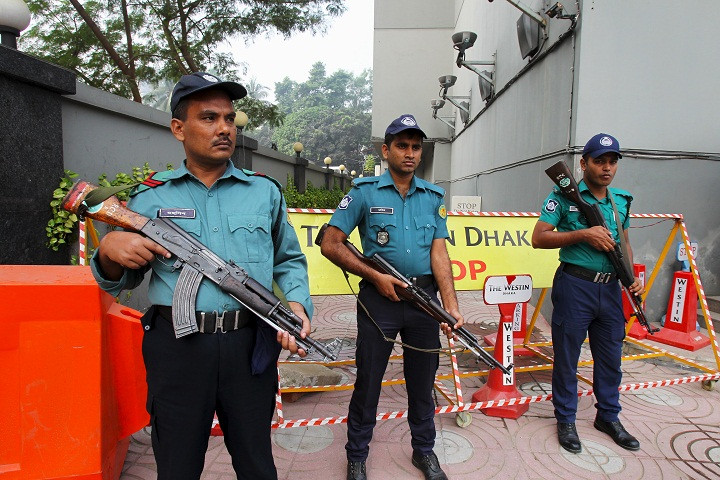 A unionist linked to the ruling Awami League in Bangladesh and three others have been arrested after a 16-year-old female student was raped in Bogra city on 17 July.
Police detained Tufan Sarker (25) and his three associates, Rupom, Ali Azam and Atiqur Rahman, on Friday night (28 July). A court in Bogra placed the three on a three-day remand after one of the accused reportedly gave a confession before a magistrate about the incident.
Rahman told the court that Sarker raped the girl and tried to hush up the crime. He said Sarker took the girl to his house promising to arrange her admission in a local college and raped her there, according to Prothom Alo, a Bangladesh newspaper.
When the girl went to the house of Sarker's elder sister Marzia Hasan Rumki to seek justice, Rupom, Azam and Rahman picked up the girl and her mother and took them to Sarker's place.
Sarker, his wife Asha, Rumki and mother-in-law Rumi Begum allegedly thrashed the girl and her mother with sticks. The three men allegedly shaved the heads of the girl and her mother as well, Prothom Alo, a Bangladesh newspaper reported.
Pictures of the victim and her mother at a hospital with shaved heads sparked outrage on social media. The girl's mother filed a rape and torture case against 10 people.
"He (Sarker) threatened to kill her and her mother if she dared to talk to anyone about the incident," Sanatan Chakrabarty, Bogra district police Additional SP, told AFP.
"They shaved my entire head. I repeatedly apologised but they didn't listen. They even beat my mother and shaved her head," the girl told a local news channel as quoted by BBC.
The victim and her mother were admitted to Bogra Shaheed Ziaur Rahman Medical College Hospital.
Sarker has been charged with raping the girl and threatening to kill her while Asha, Rumki and Sarker's associates have been charged with abduction and assault of the girl and her mother.
"This is a heinous act and we are ashamed," said Rafiqul Islam, president of the Bogra district Sramik League.