A four-year-old girl has been dubbed the "real life Little Red Riding Hood" after trekking through a wolf-infested forest for 6 hours in -34C weather to report the death of her grandmother.
Fearless Saglana Salchak made the journey to her grandparent's nearest neighbour in the rural Siberian republic of Tuva, leaving her blind grandfather at home with his dead wife.
She set off in pitch darkness at 5 am carrying a box of matches in case of emergency and followed horse tracks to the nearest farmstead. At one point she even traversed a frozen lake, according to the Siberian Times.
Saglana said: "It was very cold and I was so hungry. But I wasn't scared. I was just walking, walking, walking. And I finally got there."
Saglana successfully made it to her destination but was later hospitalised with hypothermia. She has since recovered but is now living in care while her mother is potentially facing prosecution for leaving her with two infirm grandparents in a remote house.
One of her carers said: "Saglana is an open-minded, intelligent and tender girl. We are proud that a small heroine from the taiga is growing up here. We treat her like our own daughter, and kiss and hug her each day. After all, not every 4-year-old child manages to perform the feat that she accomplished.
"She becomes sad when someone recalls her grandma. She is very upset by her death. To help distract her from grieving, we have organised a campaign:'Let's help Saglana!'. And complete strangers have already sent a lot of gifts to her."
Speaking about Saglana's mother Eleonora, 31, Tuva investigators said she could face up to one year in jail for leaving her child with grandparents that were known to have health problems and therefore "could not ensure the safety of the child".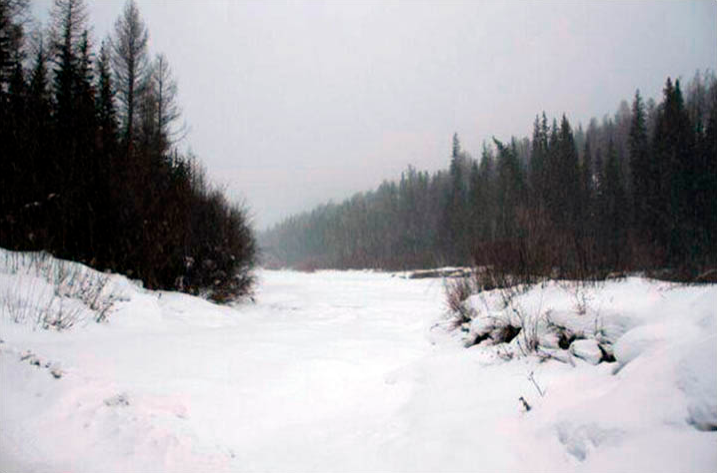 Semen Rubtsov, head of Tuvan search and rescue, paid tribute to Saglina's bravery, adding: "Children who live in the taiga [snow forest] with their parents, or grandmothers and grandfathers, wander around and know the dangers.
"This girl acts as a professional already. She took the matches to light a fire in case she needs. The difficulty was that she had to make her way through snowdrifts.
'There also was a great danger – wild animals. Bears are hibernating now, but Tuva is crowded with wolves. They plague the cattle, and shepherds groan because of them. In the dark she could easily have stumbled on a pack.
"This girl was lucky that she did not meet them. Her only hope would have been to climb a tree."