5-year-old killed and parents injured in domestic violence incident at University of North Carolina
The child was stabbed with a knife but there was still no clarity on what led to the incident, UNC police said.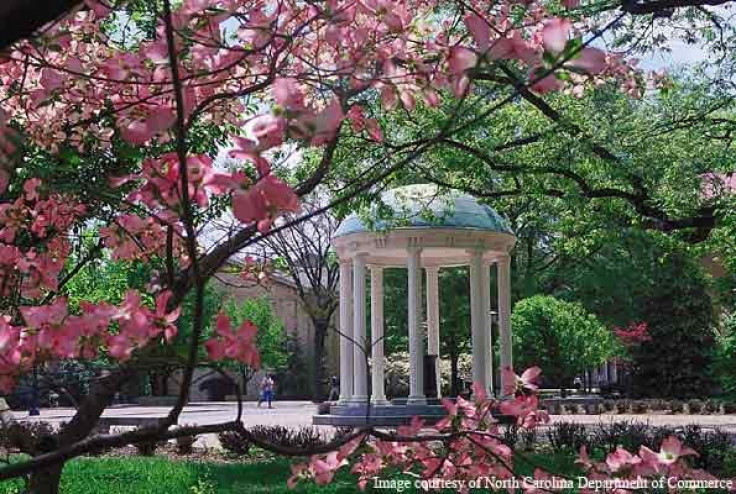 A five-year-old child was killed in a domestic violence incident reported from the University of North Carolina at Chapel Hill early on Sunday morning (20 August), investigators said. The child's parents were wounded in the incident.
UNC police said that the incident took place at around 11.45pm (4.45am BST) on Saturday and was reported to authorities around 12.12am (5.12pm BST) on Sunday, The Herald-Sun reported.
The child was stabbed with a knife at a single-family home at UNC's Baity Hill, which houses graduate and student families. The father of the child is a graduate student at UNC.
Details of what led to the death were unclear, UNC police said. Some reports said the incident could have involved the mother stabbing her child, but police have no confirmation on this, CBS North Carolina reported.
The parents and a "suspect" were receiving medical treatment, WNCN reported. No further details about the suspect were available.
Residents in the complex have expressed concern over the incident even after police reassured them that there was no threat of danger.
A neighbour told ABC11 that the incident took place on the first level of the apartment building. Jessica Dyer said she was disturbed that a child died just steps from her home.
"I'm a little bit on my toes," she said. "We have two kids, and I always felt safe here so to know something happened next door in a really safe environment is pretty scary."
"I hope the police or the campus can give us a report of what actually happened," Cheng Cao, who lives in Baity Hill, told WBTV.
"It's super shocking because Baity is an amazing complex. It's super safe and I've not heard of anything like this before. So I think it's really shocking. I still can't believe it," Rutu Shah, another resident of Baity Hill, was quoted as saying by WBTV.
Police are investigating the incident and no names have been released yet.
© Copyright IBTimes 2023. All rights reserved.